27 Hair Color: Everything You Need to Know
When shopping for extensions, wigs, and dyes, you'll often see numbers and letters on the packaging; they are used to describe various color shades. Unfortunately, keeping track of them all can get confusing, especially when shades look similar at first glance. One hair color that gets many confused is 27, and that's what we'll focus on today. In addition to examining hair color 27, we will compare it to 30 hair color and give you some hairstyle inspiration.
What Is 27 Hair Color?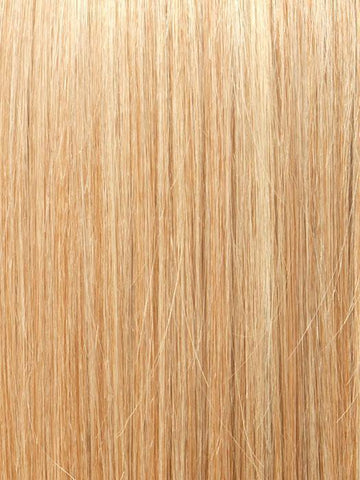 27 is a member of the blonde family of hair colors. While it is often referred to as strawberry blonde or honey blonde, it's a slightly darker hue that is more reminiscent of light auburn. While the base color is a mixture of golden brown and blonde, 27 hair color also has subtle notes of red that give the shade a flattering warmth.
Color 27 Vs. 30: The Similarities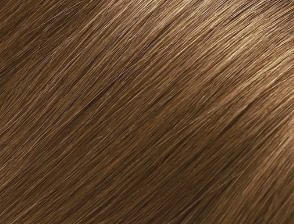 As you learn more about hair extension colors, you may start to notice that numbers that are close to each other usually have similar characteristics. For instance, colors 2 and 3 are both dark brown and colors 6 and 8 are both medium brown. So, it's no surprise that people often associate color 27 with color 30. Here are some of the characteristics these two colors share:
Both 30 and 27 have red undertones.
Both shades are considered warm rather than cool or neutral.
27 and 30 are both widely flattering shades that work with a number of skin tones.
30 and 27 are both classified as auburn.
Both 27 and 30 have a significant amount of brown hues.
Color 27 Vs. 30: The Differences
Although 27 and 30 have similar qualities, there are some stark differences between the two shades. Here are the main differences between 27 and 30 hair color.
30 color hair is significantly darker than 27.
27 is a shade of blonde, while 30 is classified as brown.
30 hair color has a more pronounced red hue.
27 hair color is light auburn, while 30 hair color is dark auburn.
How to Choose Between 27 And 30 Hair Color
Now that you understand the similarities and differences between shades 27 and 30, your next step is figuring out how to decide between the two. So, in this section, we'll walk you through how to pick between 27 and 30 hair colors.
Pick the shade that flatters your skin tone - Generally speaking, 27 is an excellent option for people with lighter skin, whereas 30 hair color easily brings out the features in darker skin tones.
Work with your undertones - In addition to your skin complexion, your undertones play a large part in how well hair colors work with your skin. Undertones are subtle hints of color that determine whether your skin is warm, cool, or neutral. Both 27 and 30 are warm shades, which means they flatter warm and neutral skin. However, cooler shades of blonde flatter cool complexions better than warm blondes.
Decide whether you want a natural or unnatural shade - If you have darker skin and are looking for a natural shade, opt for 30. People with paler complexions can choose either 27 or 30, depending on whether they want to go blonde or brunette.
Check for gray hairs - Blonde shades, like 27, are a relatively low-maintenance, easy way to incorporate graying strands into a warm blonde hue. On the other hand, a high percentage of grays isn't always the best fit for 30 hair color.
Look at the condition of your hair- When coloring your own hair, lighter shades like 27 are more damaging than darker ones like 30. As a shade of blonde, you'll probably have to bleach your hair to reach 27. Bleach is a harsh chemical process, so you should only attempt it if your hair is already in good condition. If your hair isn't healthy enough for bleach, you might want to stick with 30 or get extension
Decide if you want all-over color - Before deciding on a new hair color, figure out if you want an all-over or just a hint of color. Like other shades of brown, 30 is a much easier shade to pull off for full color. However, if you don't want full color, 27 makes an excellent highlight for techniques like balayage, ombre, and babylights.
Consider your eye, hair, and eyebrow color - Closely matching your eyes, natural hair color, and eyebrows will give you a much more natural look. So, if you have light eyes, hair, or brows, 27 may be the better shade. Alternatively, 30 hair color adds a rich fullness to darker features and plays up the warmth in dark eyes and brows. It also matches naturally dark hair more closely, so your 30 hair dyes or extensions will look more realistic.
Should You Try 27 Hair Color?
Hair color comes down to your personal preference, so you should try 27 hair color if you want to! But if you're wondering whether or not 27 will look good on you, there's a good chance it will. 27 is in between brown and true blonde, so it is an incredibly flattering shade and far more forgiving than cool, platinum blondes. That makes it an excellent way to go lighter without creating harsh color contrast. If you're looking for a more substantial color difference or aren't sure about blonde hair in general, stick with a softer brunette shade like 30 hair color.
How To Style Your 27 Hair
27 hair color is a versatile, flattering shade that adds warmth to various skin tones and complexions. But picking the color of your hair is only half the battle. You'll also have to learn how to style it, so here are a few tips for styling 27 hair.
Embrace Dark Roots: 1b 27 Hair Color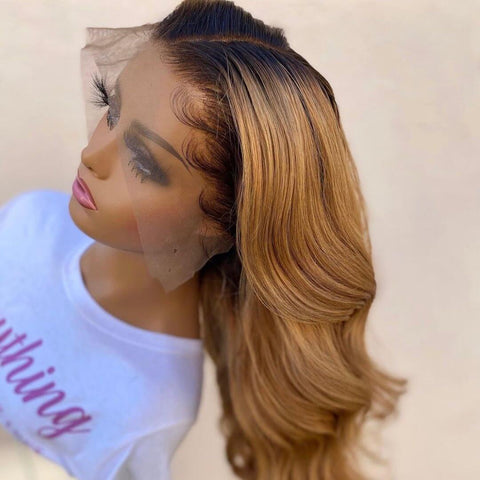 Pairing your 27 hair with 1b dark roots can help your hair extensions look more realistic. Dark roots recreate the look of new growth and are an excellent way to blend lighter shades into your natural color. You can either blend two complementary shades or leave out some of your natural hair to blend your hair color with the 27 extensions.
Use 27 To Create Highlights:27 30 Hair Color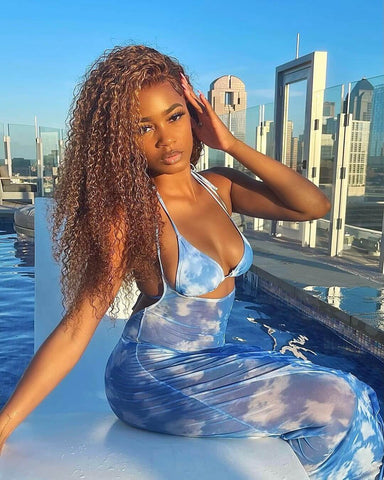 If you aren't ready to commit to going fully blonde, consider adding highlights to your 'do. Highlights are an excellent way to add brightness to your hair without completely altering your color level. Try mixing 27 and 30 hair for a flattering blend of natural-looking highlights and lowlights.
Try Full Color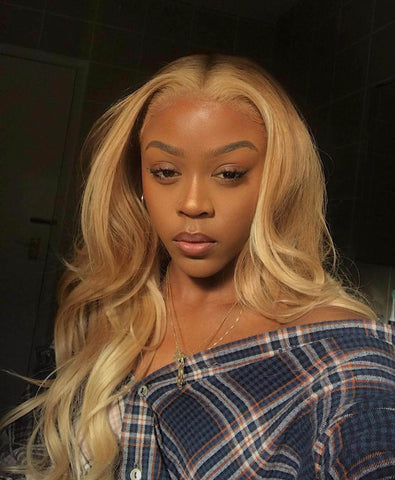 Going blonde can make you look younger and more glamorous and give your style a chic edge. Because 27 is such a flattering blonde, it looks excellent with all-over color. It instantly warms and brightens your face, while the reddish undertones mirror the red pigments found in most people's natural hair. 27 is an exceptionally natural shade of blonde that works well with a variety of complexions.
Takeaway
If you're looking for a wearable shade of blonde, 27 is an excellent choice. The warm brown and red tones flatter a variety of complexions and undertones, and the brown base makes it incredibly wearable. While the tips we've provided in this article should serve as a guide, we encourage you to break the rules and experiment with what you think will look best. That said, we hope this article has helped you understand what 27 hair color is and whether or not you should try it!
---