9 Best Wig Shampoos for Human Hair Wigs
Nothing ruins a fresh lace front install faster than bad upkeep! Soon, you'll notice those once thick, bouncy tresses falling flat and losing luster. Just like your human scalp loves a good wash day, your human hair wig needs to be cleansed as well. A good quality shampoo will keep your hair pristine, sweetly scented, and full of body and shine. To keep your unit looking good as new, here we round up the best 9 shampoos for human hair wigs.
How to Choose the Best Human Hair Wig Shampoo
Even the best quality wig doesn't stand a chance without proper upkeep and treatment. Wash day is just as important for your wig as it is for your natural hair! Choosing the wrong shampoo can result in a dried out wig with lifted hair cuticles. Why risk tangled tresses and unnecessary breakage when you can simply choose the best products? Here are a few factors you want to consider for when choosing a great shampoo for your human hair unit:
Gentle, Organic Ingredients
Of course, commercial shampoos get the job done, but using organic shampoos with gentle ingredients will extend the longevity of your hair unit. While these shampoos don't provide the tons of bubbles you might be used to, they are effective for deep cleansing with way more benefits.
Try choosing a shampoo that is 95% organic or more, complete with ingredients like keratin, plant extracts, vitamins, natural oils, and proteins. Here are a few ingredients that will leave your tresses luxuriously silky after your wash routine:
Aloe Vera
Shea Butter
Biotin
Herbal Extracts - rosemary, peppermint, calendula, chamomile, nettles, neem, green tea, horsetail, sage, dandelion, grapefruit seed extract, etc.
Seaweed Collagen
Essential Oils
Low pH
If you want to ensure that your wig doesn't become dry, brittle, and unmanageable, one of the first traits to look for while shampoo hunting is "low pH." Not only do shampoos that have a low pH balance work to smooth your hair cuticles by making them flatter, your tresses will also be less prone to getting tangled, damaged, or matted. Here are a few more reasons your human hair wig will thank you for choosing this specific shampoo type:
Your tresses will retain moisture better.
Low pH encourages lustrous, shiny tresses full of bounce.
Your now flattened, smoothed hair cuticles are also sealed for longevity.
The gentle ingredients will effectively clean your wig while helping it last longer.
Pro Tip: If a low pH shampoo is not available, try one that is "pH balanced. While still effective, remember that low pH is the better option.
Treatment Specific
If you want your vibrantly-colored bob or brightly-hued deep wave unit to hold onto its color, you need a shampoo that is made to keep your wig's tint nice and vibrant. With the right shampoo, your colored tresses will not fade fast. While harsh shampoos strip the color from your hair, shampoos that have built in color protection will keep your wig's bright colors long-lasting.
What to Avoid in Shampoo
Here's a list of a few ingredients to stay away from as you peruse the shampoo market:
Parabens: While usually used as a preservative because of anti-fungal capabilities, this dangerous chemical can be found in tumors. Parabens are also bad for your hormones.
Retinyl Palmitate: Try to avoid this synthetic form of palm oil.
Benzalkonium Chloride & Benzethonium Chloride: Some shampoos include these chemicals as a preservative, but it can cause irritation with your eyes, skin, and respiratory system.
Propylene Glycol: Often found in moisturizers and shampoo, this chemical is also used in car antifreeze. This dangerous compound can also cause damaged kidneys and liver abnormalities.
Sulfates: Listed as Ammonia Laureth (ALS), Sodium Laurel (SLS), and Sodium Laureth (SLS), sulfates bring the lather but contain carcinogens.
DEA or Diethanolamine: Also used to create bubbles, DEA combined with other toxic shampoo chemicals can create "NDEA." This carcinogen is easily absorbed through your pores and has ties to bladder, liver, throat, and stomach cancer.
Can I Use Regular Shampoo on Human Hair Wigs?
While your human hair wig will still be much cleaner if you use regular shampoos, if they have a high pH, you run the risk of stripping your cuticles. With unruly cuticles standing on end, you are more likely to end up with tangled, matted tresses. (And who wants to have to detangle hair before styling?)
Consider when you choose the products to care for your natural hair. You want to care for your wig's tresses in the same careful fashion. Save yourself the headache and avoid ruining your favorite lace front by using a gentle, low pH shampoo!
The 8 Best Shampoos for Human Hair Wigs
1. Aveeno Hair Apple Cider Vinegar Blend Shampoo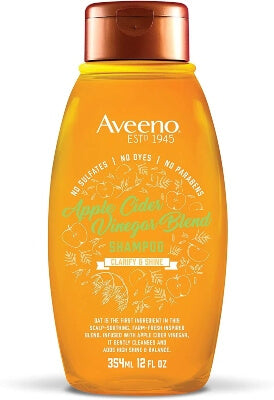 If you want a great quality wig shampoo that won't break the bank while providing a gentle clean, Aveeno Apple Cider Shampoo is exactly what you need. Made with amazing wholesome ingredients for hydration and detoxing like oat, this shampoo promotes healthy, gorgeously luxurious tresses.
Complete with apple cider vinegar, this formula works to reinforce shine from the root of your tresses to the tip. With no sulfates, parabens, or dyes, it's safe and works great with any hair type or style. The formula even works well with color treated hair. For a nourishing product that cleans deep without stripping your hair, Aveeno will work wonders for your human hair wig.
2. Maui Moisture Nourish & Moisture + Coconut Milk Shampoo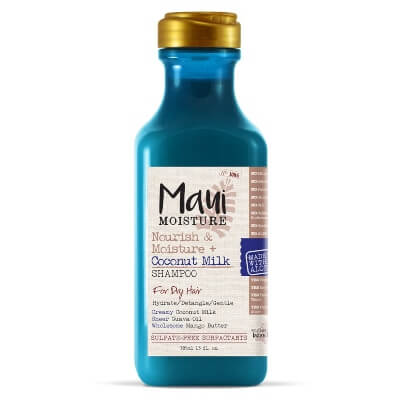 Budget-friendly and great for hydrating and nourishing curls, Maui Moisture Shampoo will restore your wig's healthy glow and shine with quickly visible results. This shampoo is safe for use on colored hair and also works to revitalize your wig's hair strands without causing buildup issues.
Made with 100% aloe vera, guava extract, mango butter, and coconut milk, this ultra-rich vegan-friendly formula nourishes hair safely. Enjoy sweet smelling, lustrous looks for weeks with this sulfate, silicone, paraben, mineral oil, and synthetic dye-free shampoo.
3. Pureology Hydrate Shampoo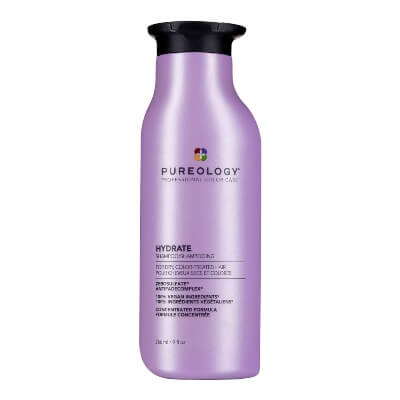 After wearing your human hair wig for a while, you'll notice a film of build up. From hair sprays, to edge control and styling gels, your hair will start to become weighed down, lackluster, and limp. Pureology Hydrate Shampoo is great for deep cleansing with a gentle touch.
Instead of using harmful sulfates, this shampoo features "sulfosuccinate" for a milder clean. The formula works very well with bone straight tresses. Made with Vitamin E and sunflower seed oil, sage, and green tea, it is also great for maintaining colored human hair by coating the hair cuticle, making it smoother, and adding protection from fading.
Best of all, it uses UV filters and a special antifade formula to prevent your wig from becoming dull. With hints of Bergamot, lavender, and Patchouli, your hair unit will smell heavenly long after wash day.
4. Guy Tang's #mydentity #MyConfidant Shampoo

When a shampoo has been created by Kylie Jenner's celebrity wig and extension loctician, you better believe the results will deliver. Guy Tang's #myConfidant Shampoo not only has a low pH balance of 5.7, it works wonders to remove oil without washing color out.
This shampoo's uniquely thick and rich formula lathers up nicely while remaining lightweight. Your wig will flow with tons of body and fullness after the very first wash. Specifically formulated to enhance the vibrancy, shine, and color of your tresses, this gentle shampoo hydrates without using sodium chloride, sulfates, or parabens. If you want long-lasting, shiny colored tresses, make Guy Tang's Shampoo your new go-to.
5. Kerastase Nutritive Bain Satin 2 Complete Nutrition Shampoo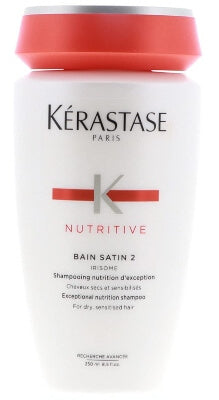 While slightly more expensive than its competitors, the Kerastase Nutritive Bain Satin 2 Shampoo is perfect for you if you love straightening your tresses, styling with hot tools, and dying your human hair wig.
This shampoo works well due to its special blend of lipids and proteins, effective for repairing damaged hair cuticles, increasing strength and elasticity all the while. If your hair unit is plagued with flyaways, this product also works wonders for taming frizzy, stubborn hair into silky smooth, manageable tresses. While amazing for damage repair, low levels of sulfates have been detected - use your own discretion.
6. Shea Moisture Raw Shea Butter Moisture Retention Shampoo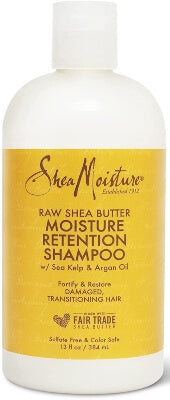 Looking for a shampoo rich enough for a thick, blow-out textured wig? Another effective shampoo featuring sea kelp and argan oil, Shea Moisture Raw Shea Butter shampoo is wonderful for restoring a dry, damaged wig. Made free of sulfates, silicones, parabens, phthalates, mineral oils, and petrolatum, this safe and gentle product works to deeply hydrate and nourish. The thick, nourishing formula coats tresses to replenish moisture and keep it sealed in while cleaning tresses. Your wig will be soft, silky, detangled and repaired like new!
7. Design Essentials Natural Almond & Avocado Moisturizing & Detangling Sulfate-Free Shampoo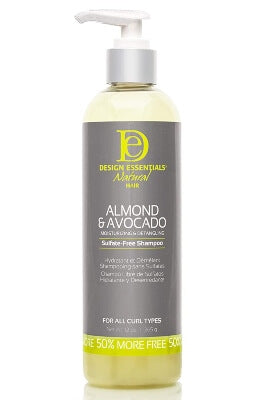 Need a shampoo specifically formulated to keep those curls bouncing, coils beautifully coiling, or waves luxuriously wavy? Affordable, low pH, and great for cuticle protection - what's not to love about Design Essentials Natural Almond & Avocado Shampoo? Complete with oils and fatty alcohols to keep your wig's cuticles intact and long lasting, this gentle shampoo uses almond and avocado oils to hydrate, moisturize, and restore without disturbing natural oils.
The formula is great for human hair wigs, strengthening tresses and promoting silkiness and volume. This safe shampoo is made with no parabens, paraffin, or petrolatum and it also works great on color-treated hair. If you want to get rid of extra oil and buildup without drying your wig out, Design Essentials is the way to go.
8. Herbal Essences Bio Renew White Grapefruit & Mosa Mint Shampoo
Tired of using products that weigh your human hair units down? Looking for a boost of volume and stimulated free-flow? Not only does Herbal Essences Bio Renew Shampoo have a low pH balance, it also brings a flat, floppy lace front back to its original healthy state. Enjoy full, bouncy tresses for perfect extended wear.
This shampoo works by lifting hair strands while it softens them, volumizing the tresses from root to tip. Complete with a signature blend of antioxidants, sea kelp, and aloe, you'll love how fluffy and vibrant your hair is after use. Tangy citrus, velvet peach, and clean mint all work to leave your wig smelling amazing! Best of all, it is completely void of parabens, silicones, and colorants.
9. Joico Moisture Recovery Shampoo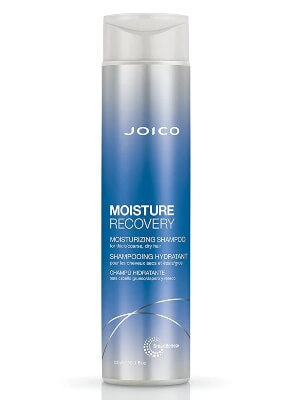 Perfect for restoring a parched, dry lace front to its lustrous natural form, Joico Moisture Recovery Shampoo works wonders for a lace wig that doesn't hold moisture well. With ingredients like sea kelp and jojoba seed oil, this shampoo hydrates hair while promoting manageability and shine, restoring a soft-to-touch feel, and providing protection from breakage. If you want a powerful, but gentle shampoo that brings elasticity and luster back to your wig without stripping it of its natural nourishment, you'll love how healthy and new your human hair wig looks after using Joico!
The Key Takeaway
With a salon quality shampoo at your disposal, your human hair wig will stay fresh and clean with plenty of body to match. A gentle shampoo cleanses your without stripping its natural oils, ensuring that it remains soft and silky smooth. If your lace front wig becomes smelly, matted, or simply needs a little TLC, the right shampoo will restore your wig back to its fresh-from-the-package state.
Choose XRS Beauty for Your Human Hair Wig Needs
Even professional caliber shampoo cannot do much for a wig of bad quality. For 100% Virgin human hair tresses true to length and density with minimal shedding accompanied by professional quality Clear Lace, browse the premium quality lace wig collection here at XRS Beauty!
---