18 Best Wigs for Protective Styles in Summer
The number of reasons to be absolutely crazy about wigs are endless! Not only do they allow you to switch up your hair at a moment's notice, but you also get to try different looks without committing to them. Best of all, wigs are perfect for safeguarding your hair during the scorching summer months.
Humidity, wind, heat, and swimming could leave you with frizzy hair, sweaty bangs, and dry roots. Wearing a protective style keeps your hair moisturized and free from wear and tear. In no particular order, here are 18 best wigs you can use as protective styles that will leave you with stunning results while keeping your hair safe.
18 Best Wigs to Use as Protective Styles for the Summer
1. Wet 'n' Wavy 13x6 Clear Lace Bob Wig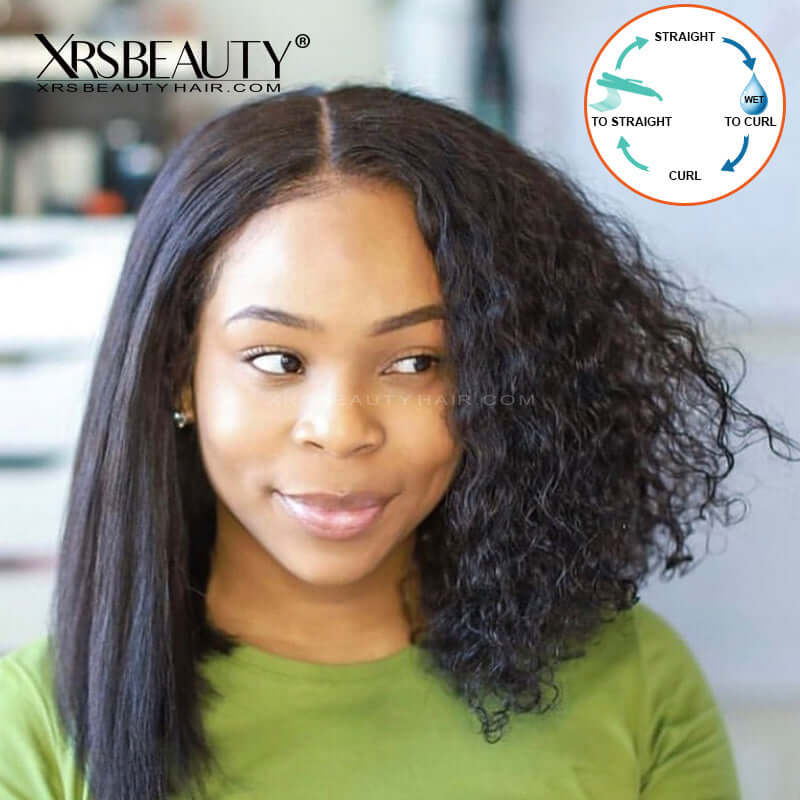 The best way to maintain your hair unit over the summer is to find a piece that offers multiple styles in one. A perfectly applied Wet and Wavy Bob will allow you to change up your style throughout the week with ease. Wear it straight for an elegantly classic bob, or rock your tresses with a head full of flattering waves while keeping your real hair tucked away.
2. Pixie Cut Lace Front Short Bob Wig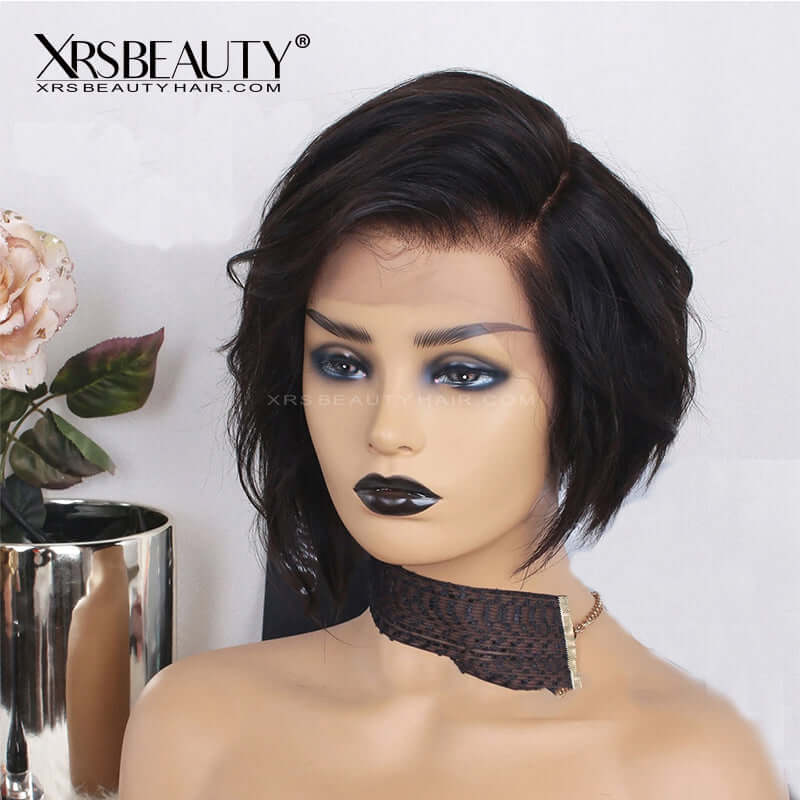 The Pixie Cut continues to dominate the hair scene, which is why a brand new Pixie Cut Lace Front Wig is a perfect choice for fun in the sun! This sassy, edgy look fits seamlessly with any fashion statement. Add a few bouncy curls to showcase your voluminous tresses while your natural hair stays safely away from the harsh outdoor elements.
3. Clip-In Peekaboo Highlight Straight Bob Wig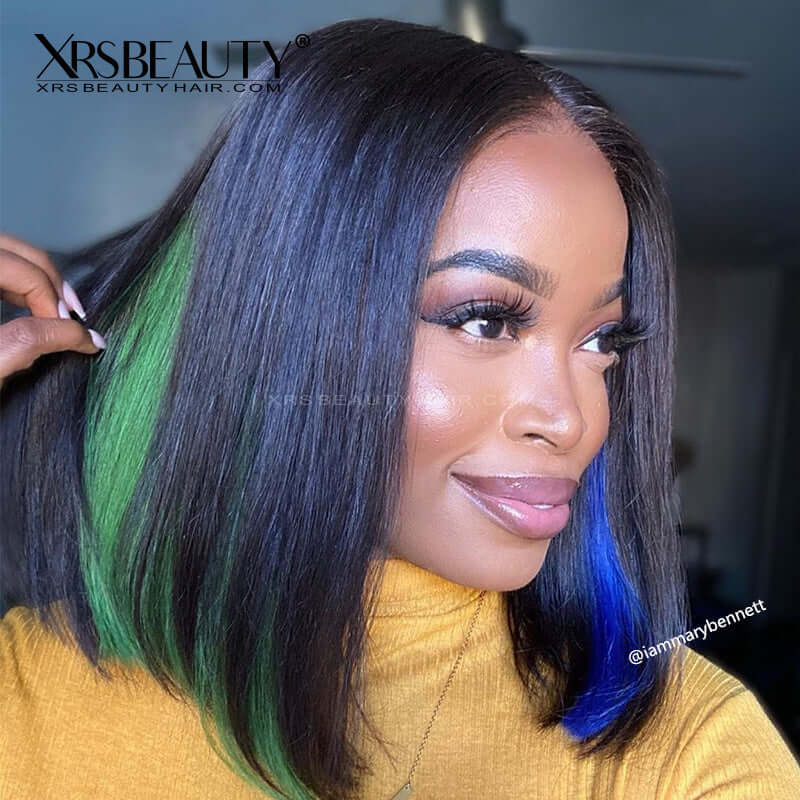 Do you like wearing a fun, flirty look on the weekends, but prefer a professional look while in the office? A Clip-In Highlight Bob Lace Front Wig is a great way to elevate your fashion over the summer. This beautiful lace front wig has 4 vibrant color clip-ins included, which allows you to experiment with different fun options without dying or damaging your natural hair.
4. Long 'n' Luxurious Deep Wave Clear Lace Wig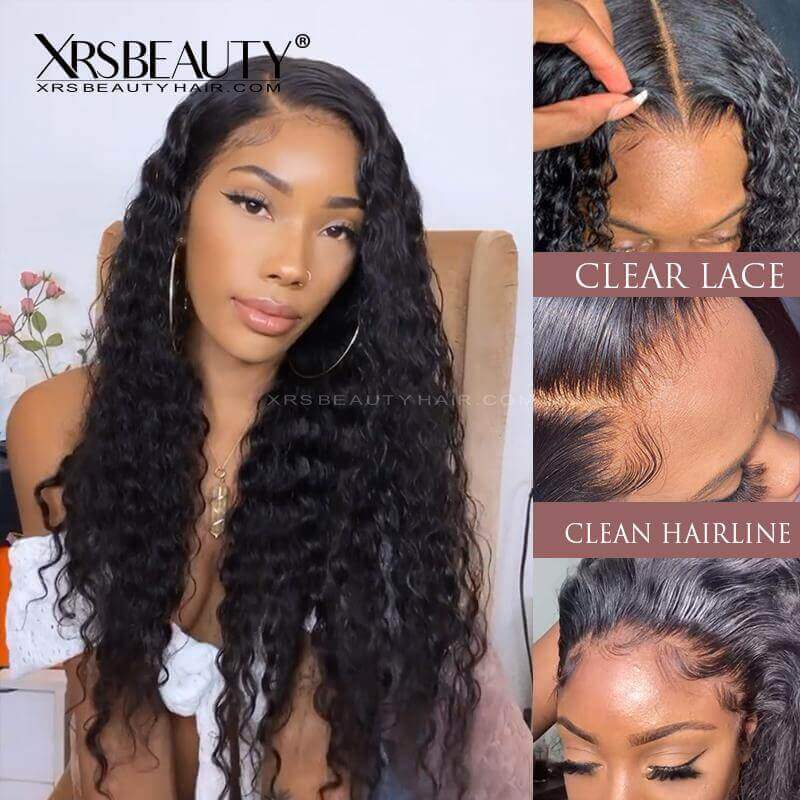 Make your own waves without ever touching the pool with an alluringly soft Deep Wave Lace Front Wig - you'll enjoy free-flowing, wavy tresses that are perfectly fitting for the beach. Let your long mane cascade past your shoulders to show off the beautiful texture, or style it however you see fit. This look allows you to enjoy a lengthy style without placing the wear and tear of maintenance on your natural locks.
5. Blonde Piano Highlight Deep Wave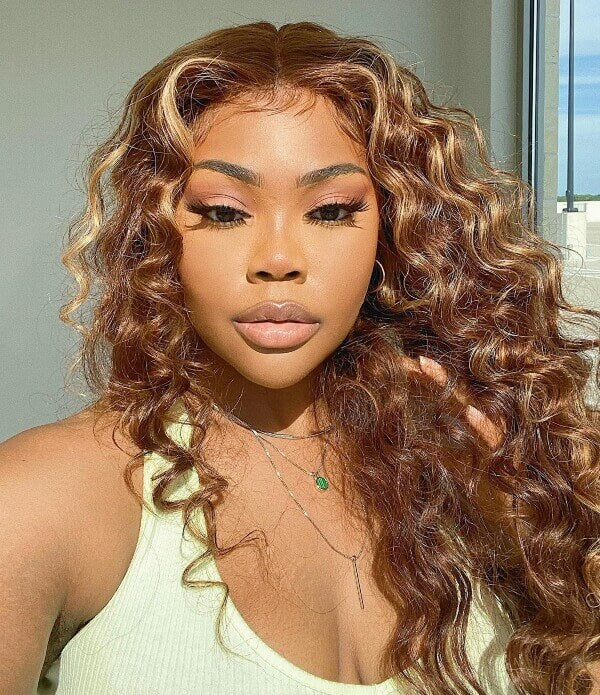 Want to up the ante and take your deep wave tresses to the next level? Of course, a splash of color always brings the heat! If you decide to rock a Blonde Piano Highlight Deep Wave, you'll be just as scorching as the summer blaze. Make your friends jealous with lustrous deep brown, blonde highlighted wavy tresses without putting the strain on your real hair.
6. Sultry Loose Wave Clean Hairline Lace Wig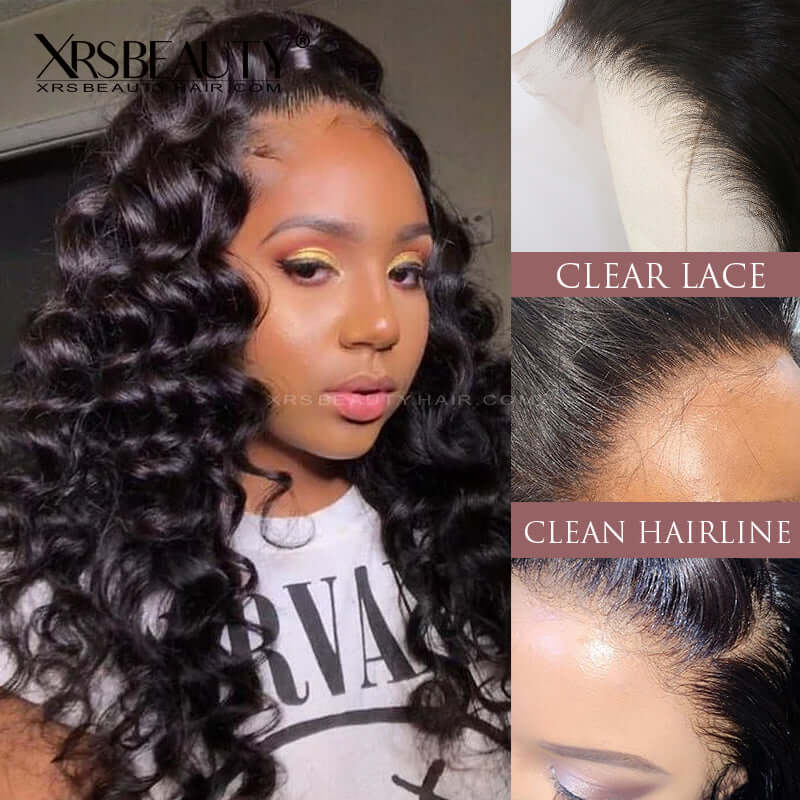 Instead of definite, deep waves, are you more of a fan of loose ringlets? If you prefer more of a "fallen curl" look, wearing a Loose Wave Swiss Lace Front Wig delivers plenty of bounce with loose, carefree tresses. Protect your hair from styling tools and humidity while remaining alluringly stylish by rocking a head of lengthy, dark loose waves.
7. Ombre Brown Highlight Body Wave Transparent Lace Wig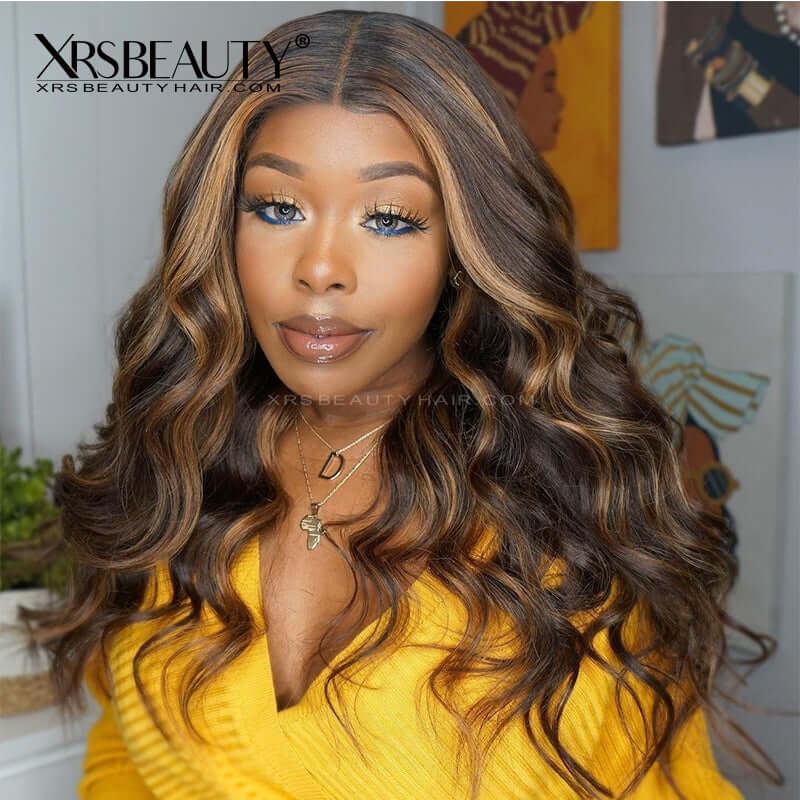 If you prefer an alluring look that exudes class and confidence, an Ombre Brown Highlight Body Wave Lace Front Wig gives soft, fallen waves with tons of body and pizazz. Enjoy flirty blonde highlights without placing one drop of dye on your real hair - it will be safely tucked away and protected.
8. 3C Blowout 13x6 Lace Front Wig
What could possibly be more fitting for the summertime than a head full of bouncy curls? If you love a natural, blowout texture with your look, why not try a Blowout Lace Front Wig? They are literally as convincing as they come. Rock a mane resembling a freshly washed, 3-C textured blowout for a face framing style that is truly believable.
9. Coily Banged Afro Human Hair Wig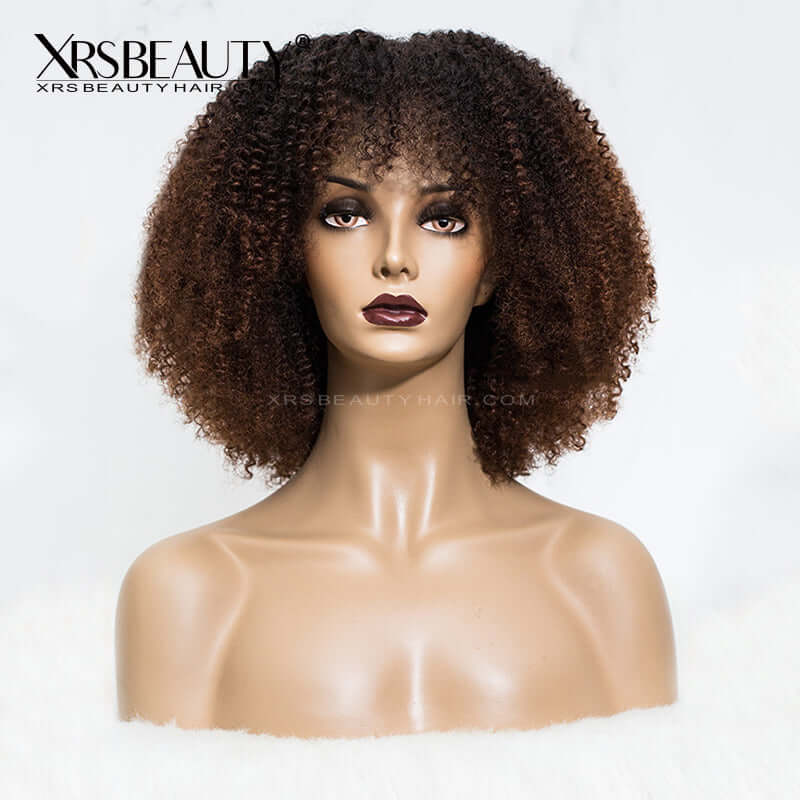 The Afro is such a powerful statement piece, but when paired with a set of bangs, the fierceness becomes unmatched! Turn heads with a Chocolate Brown Ombre Coily Bang Lace Front Wig while you keep your roots protected with a natural flair. Try donning a head of tight, cocoa brown coils along with a face flattering curly bang.
10. Long Deep Curl Layed Edge Wig with Baby Hair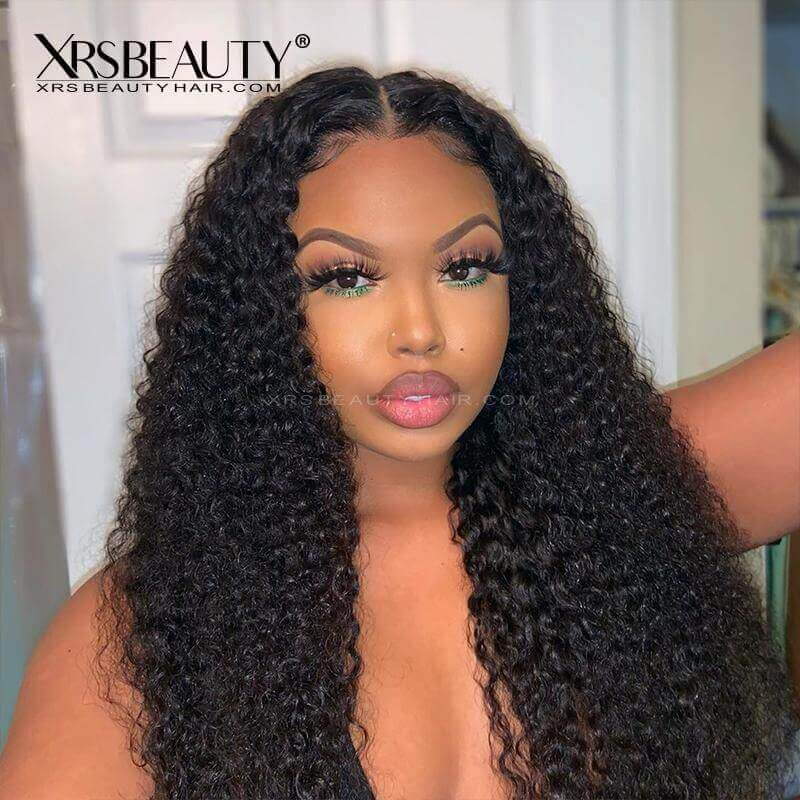 You might be more of a fan of long, flowing tresses, which is why your next choice should be a Deep Curly Lace Front Wig. You'll enjoy plenty of cascading, curly crinkles. Style the baby hairs on this unit to your liking, giving your natural edges a much-needed break. These gorgeous curls will take on all the heat so that your real mane can rest.
11. Italian Yaki Headband Wig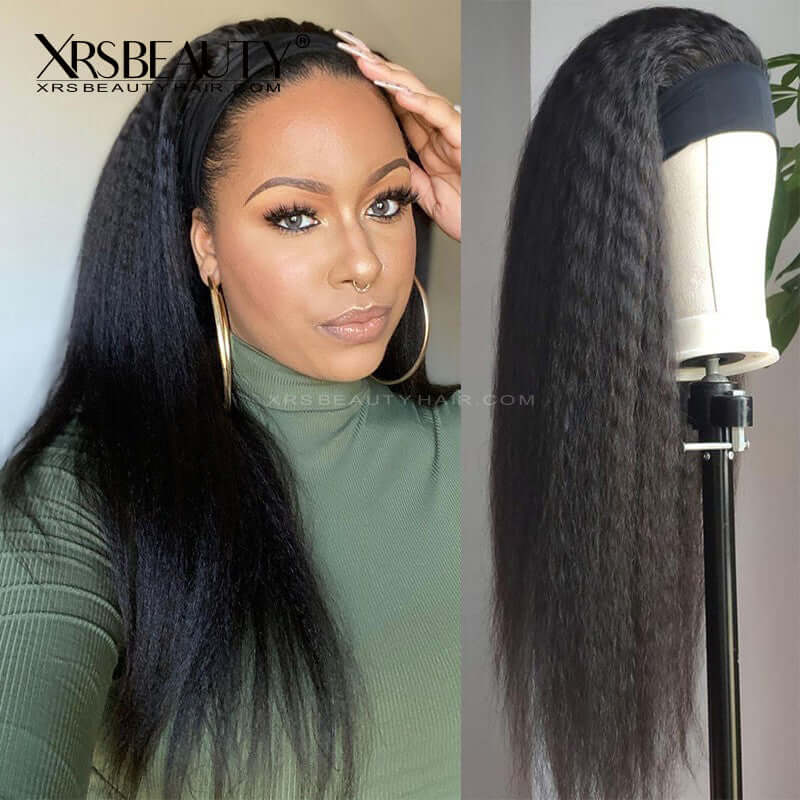 Why waste time styling that hairline when your poolside antics will mess it up anyway? If you plan on spending a lot of time in the sun, a headband look is just as impressive as other styles with half the effort. A choice like this Italy Yaki Headband Scarf Wig will have you sporting softly crinkled, long dark tresses with the bonus of protected edges. The best part? You can literally put on a headband wig in minutes!
12. Brown Highlight Headband Bob Wig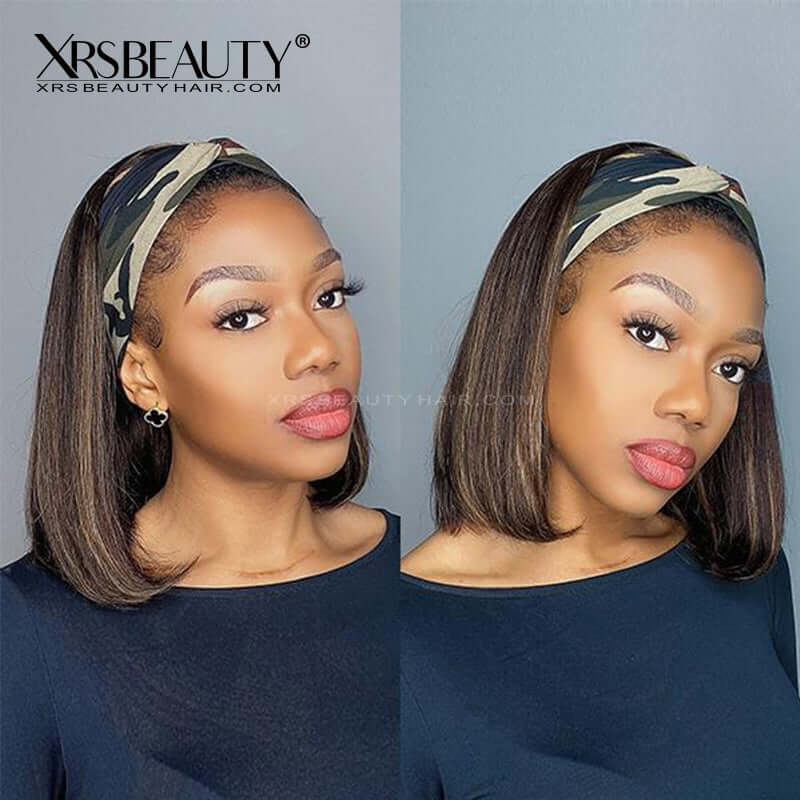 Sometimes, you need a look that is short, simple, and to the point. Keep your hairstyle natural and fitting for both work and fun with a sporty Brown Highlight Headband Bob. Spice up your typical bob with fresh brown highlights and a dark headband to match. You'll enjoy wearing a head of short, colored tresses while your hair remains unbothered by humidity.
13. Gray Body Wave Headband Wig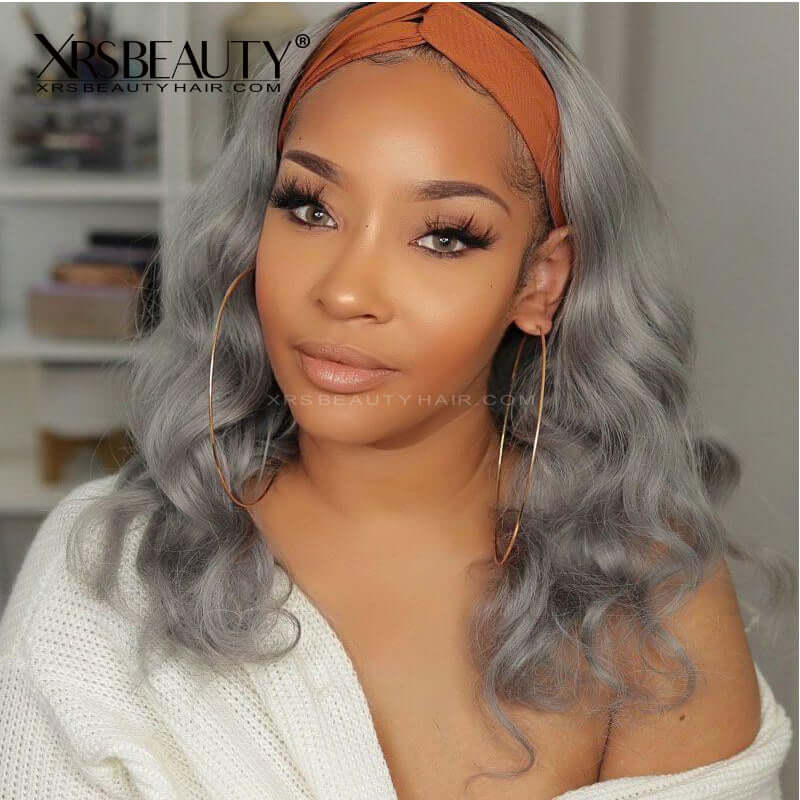 A little color paired with a vibrant headband is all you need to make your look pop for the summer. Channel your inner "Storm" with a fresh new hairdo like the Gray Body Wave Headband Wig. This look pairs gorgeously loose, soft gray shoulder-length waves with a scarf that provides your hair with an extra layer of defense.
14. Straight 99J Burgundy 13x4 Human Hair Lace Wig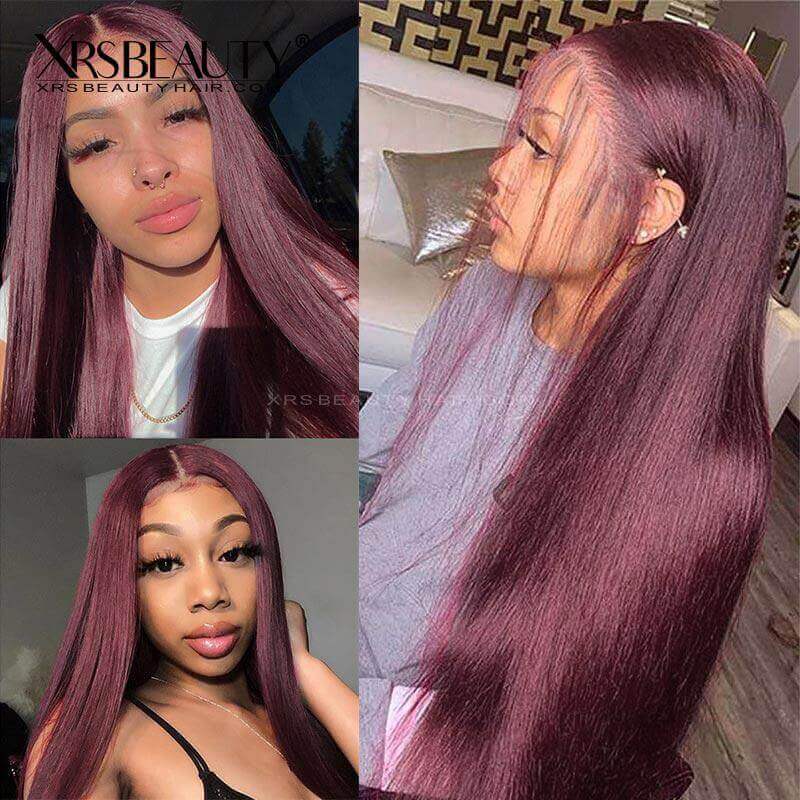 Sometimes instead of bouncy curls or flowy waves, you want to keep your look bone straight and chic. As you rock your new Burgundy Straight Lace Front Wig, you'll give onlookers silky tresses for days while turning heads with the soft hue of red wine. Enjoy a fun, flirty take on your typical straight style with a pop of color.
15. Straight Ombre Honey Blonde Human Hair Wig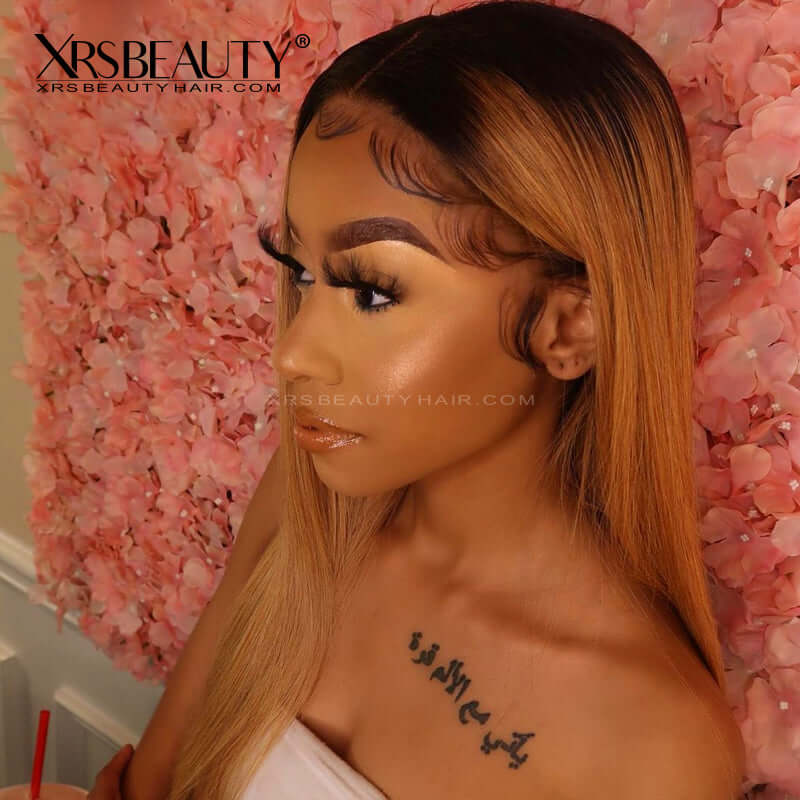 Whoever said that straight hair is boring has never seen a trendy ombre blend! If you go for the Ombre Honey Blonde Straight Lace Front Wig, you'll showcase naturally dark roots that beautifully transform into vibrant, silky smooth honey blonde tresses. Wow the room all summer long while your natural hair remains protected.
16. The Classic Silky Straight Human Hair Wig(3 Color Options)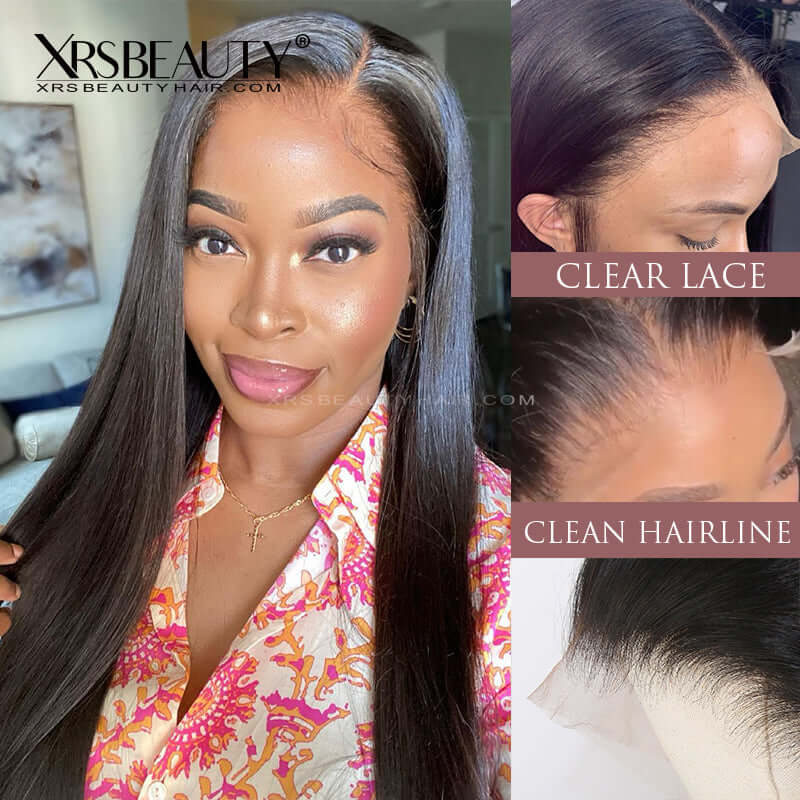 You might prefer your elegantly silky tresses dark, natural, and void of any extra color, which is perfectly fine. This is why a gorgeous, Silky Straight Lace Front Wig will provide you with a professional finish that is as hot as the summer rays. Give your real hair a rest while you straighten and style your dark, velvety smooth hair unit time and time again without a care.
17. The Platinum Bombshell Transparent Lace Wig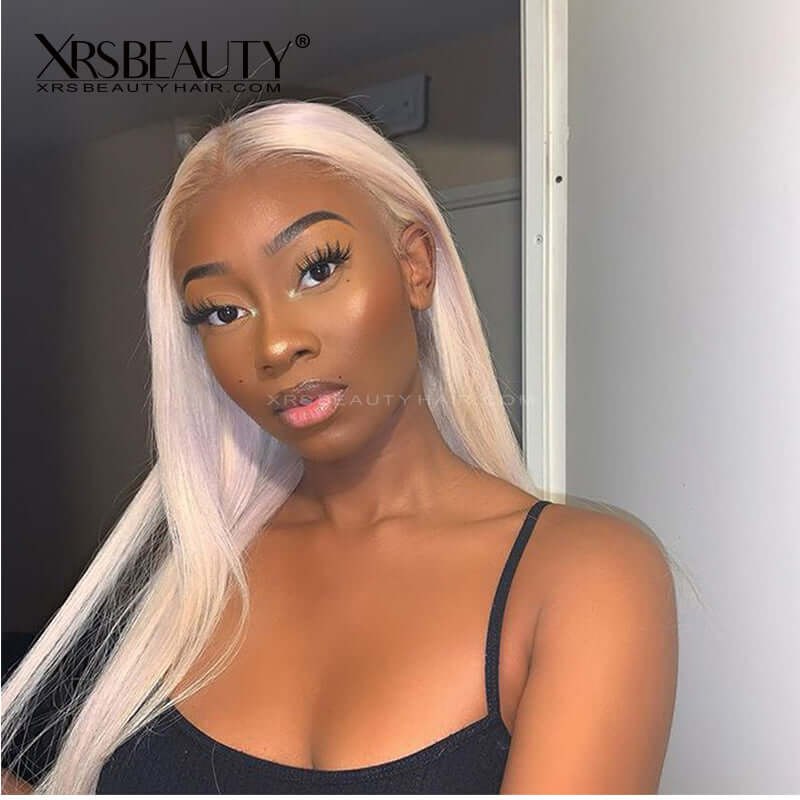 Blonde hair and the summertime just might go together better than peanut butter and jelly! With a fierce Long Straight Platinum Lace Front Wig, you'll lose track of time enjoying hours of hair whipping fun in the sun. Show off stunning, bright blonde tresses while keeping your hair away from harsh chemicals, bleaching, and dyes.
18. The 613 Blonde Bob Wig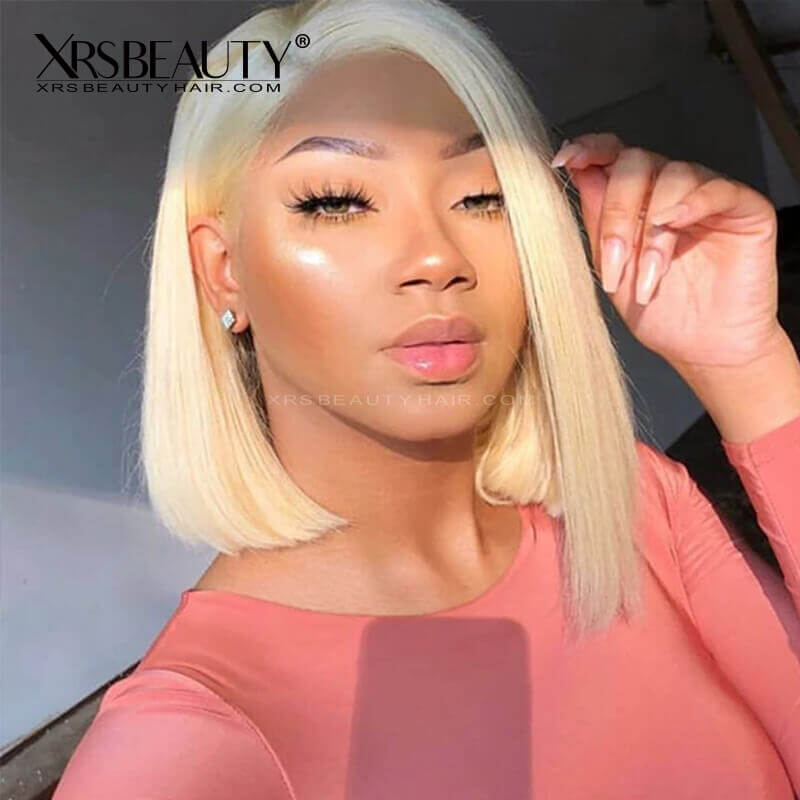 Do you love the blonde look, but prefer shorter hair? With a 613 Blonde Bob Lace Front Wig, you'll have luxuriously golden locks at your disposal without the extra length. Avoid the big chop and keep your hair shielded as you try out a new look.
Shop XRS Beauty for the Best Protective Styles This Summer
XRS Beauty prepares each salon quality lace front wig using only superior quality craftsmanship. From 100% Virgin human hair, to true length and density measurements, each hair unit is created with great care. Prepare to fall in love with a flawless meltdown as the professional quality HD or Clear lace blends seamlessly when installed. Shop XRS Beauty today and protect your natural hair this summer with one of many dazzling, premium quality lace front wigs.
---