20 Best Bob Hairstyles for Black Women
It's no surprise that bobs are still in. They're versatile, practical, and universally flattering. But the best thing about them is that they come in a ton of variations; there's a perfect bob for everyone.
Need some hairstyle inspiration? You're in the right place. First, we're going to showcase 20 bob hairstyles that we're loving for 2023 and then we'll give you some tips on how to pick the best style for you. Let's get started!
1. Short And Chic Bob With Bangs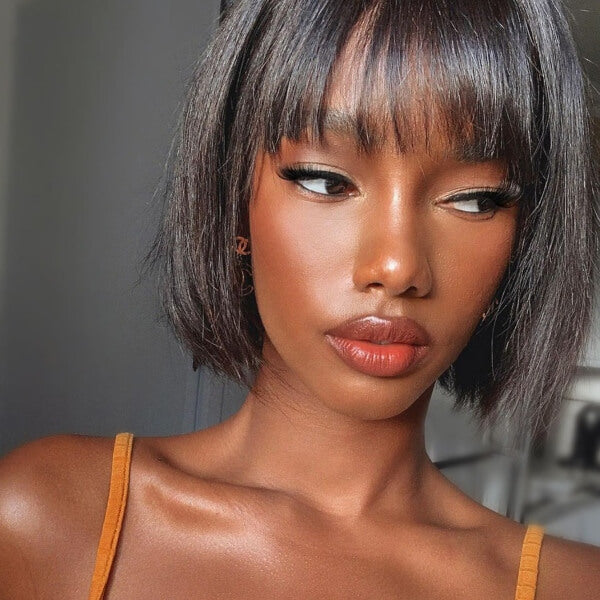 This bob's chin-grazing length and wispy fringe practically screams Parisian flair. You can rock this bob wherever you go, whether casual or formal. To get the look, use a flat iron to straighten and shape your hair, and gently comb your bangs to break them apart. This look is all about sleekness, so smooth on some glossing serum after straightening.
2. Pink Bob with Soft Romantic Curls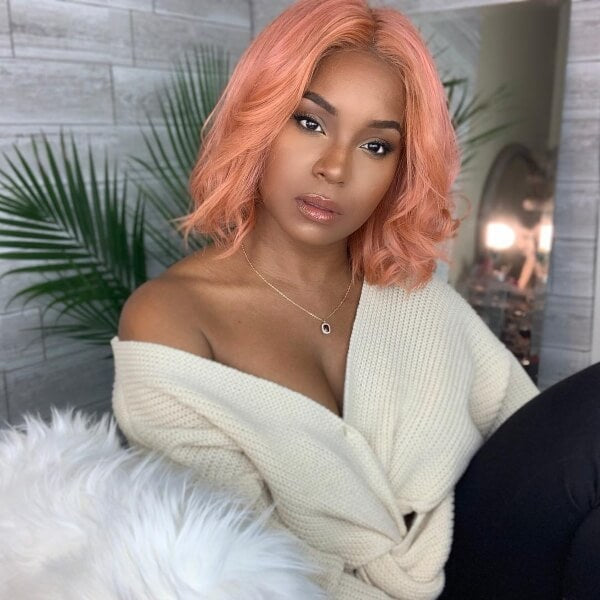 Big, soft curls are timeless and romantic. They make this pink bob perfect for a hot date or anniversary dinner. Here's how to get the look: apply some product to straightened hair and roll it into pin curls before going to sleep. When you wake up, remove the pins and comb your hair out.
3. Sleek Middle Part Ombre Blonde Bob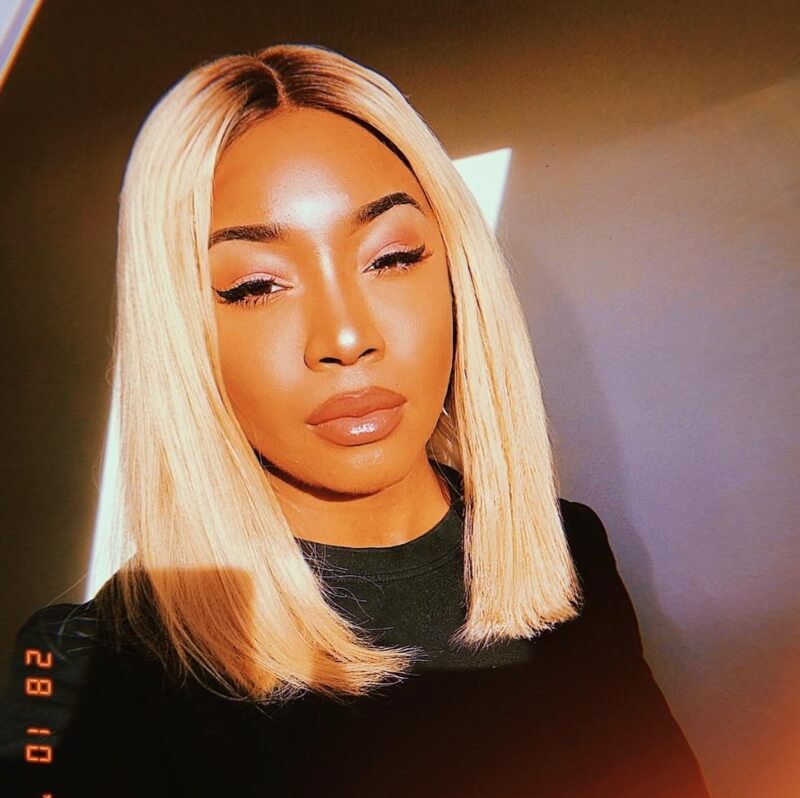 Step to the side, side parts! Blonde bobs with middle parts have seen a resurgence in popularity and are quickly becoming a favorite among generation Z. They help lengthen rounder faces and they give off a youthful glow. The key to achieving this bob is to flatten your roots as much as possible. Sleekness is imperative for this style to look its best.
4. Wavy Bob With A Deep Side Part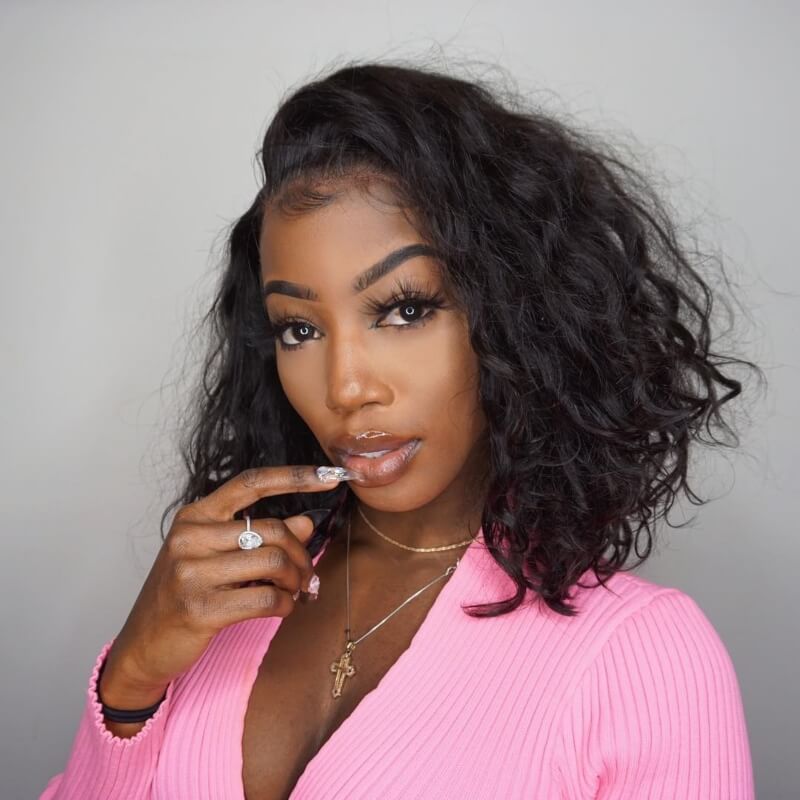 A deep side part gives this bob plenty of oomph, and the waves are great for hiding thin or fine strands. The best part? While frizz is usually enemy number one, it can actually enhance this look! If you want to try this bob, use a volumizing spray to make sure your waves don't fall flat.
5. Platinum Blonde Bombshell Bob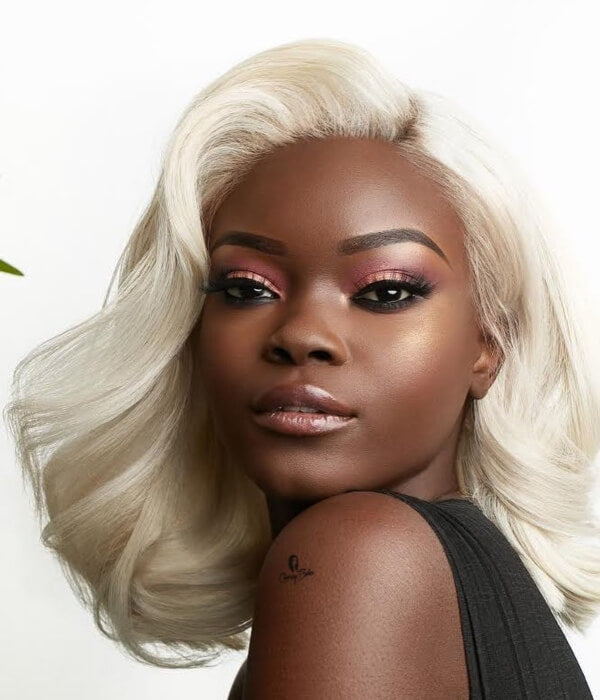 This gorgeous, sultry bob is inspired by classic, old Hollywood glamour. If you want to look like a silver screen femme fatale, this is the bob for you. Simply curl your platinum hair around a large curling iron barrel. Make sure one side falls gently over your face for a seductive look that's bound to draw attention.
6. Honey Blonde Bob with Blunt Bangs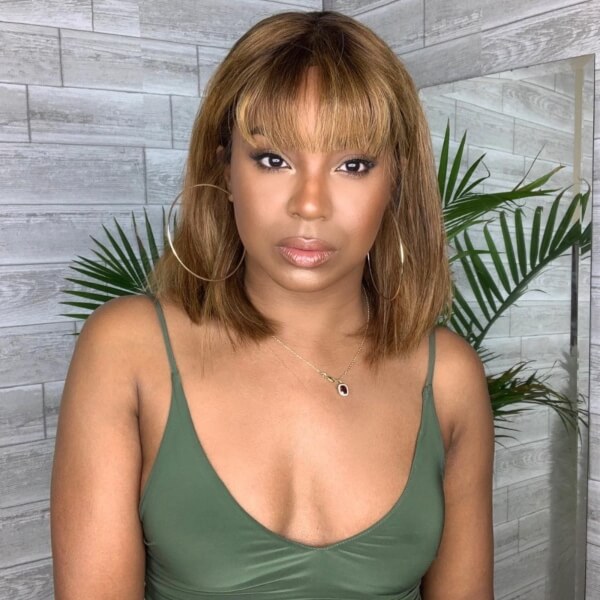 Blunt bangs give any bob a youthful twist, and they also shorten the face for a more flattering look. In this honey blonde hue, this bob is super elevated and ready for any occasion. You can wear it to run mundane errands, hang with the girls, or attend a graduation. You'll look fabulous every step of the way!
7. Sleek Ombre Brown Bob With Off-Center Part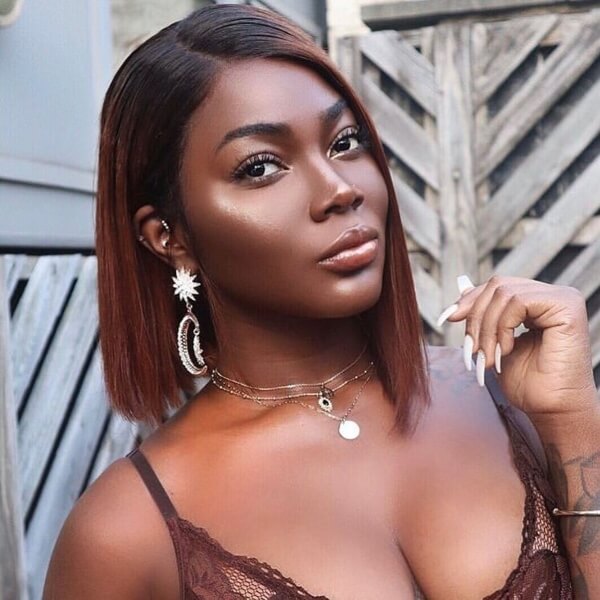 This look is all about bone straight strands and letting your color do all the work. Aside from the ombre, all you'll need is a flat iron and frizz-blocking serum to keep your strands in place. Got some cute earrings you want to show off? Tuck one side behind your ear to highlight them!
8. Lob with Loose, Casual Waves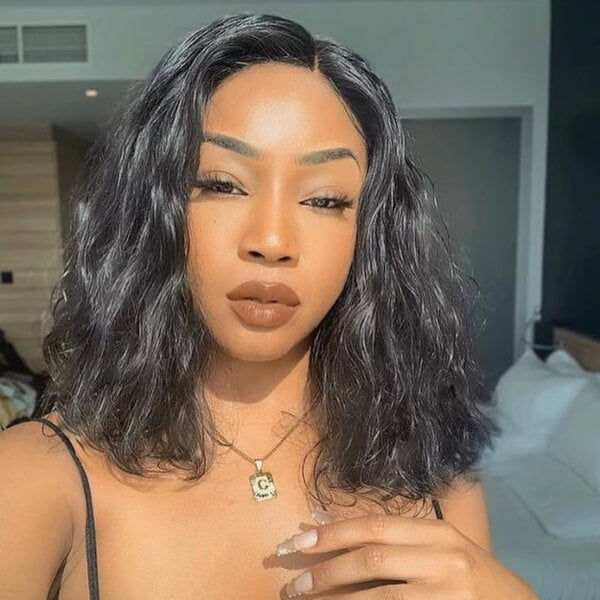 Casual waves are a fast and effective way to give your bob a relaxed, beachy vibe. Want to get the look without the heat? Apply curling custard to straightened hair and braid it before going to sleep. When you wake up, you'll have a gorgeous tousled bob.
9. Side-Swept Ginger Bob with Bangs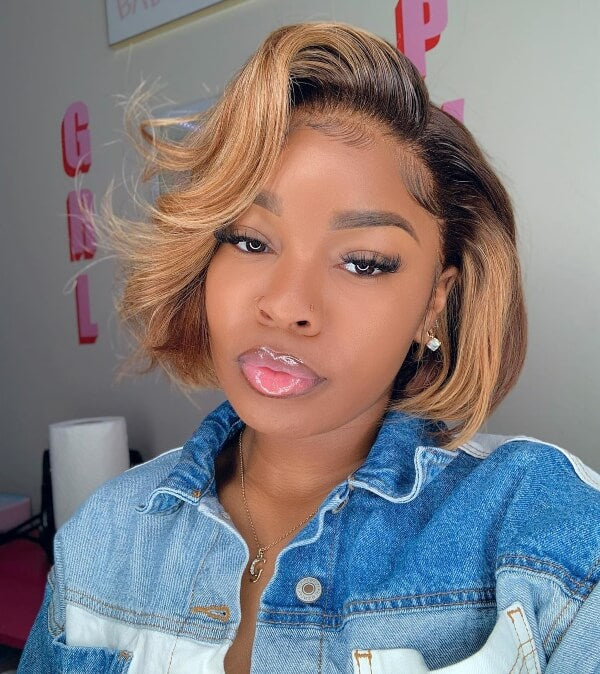 Side-swept bangs give classic bobs a modern twist that's all the rage right now. Want to try it out? Make a side part and use a flatiron to create some loose, face-framing curls. Gently comb them out with a wide-tooth comb and set the look with a spritz of hairspray. To finish it off, add some glam with slicked-down baby hairs.
10. Funky Twist Out Bob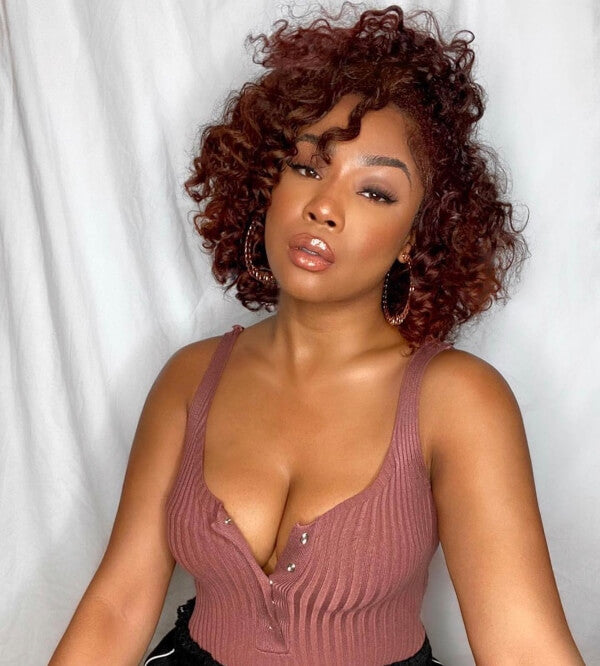 Twist out bobs look super sexy, making them ideal for a night on the town. All you have to do to create this voluminous bob is twist your hair while it's damp and wait for it to dry. Then, just undo your twists and style! Here's a pro tip: put a little oil or serum on your fingertips before breaking up your curls. That will help add some shine and keep frizz at bay.
11. Half Updo Bob With Headband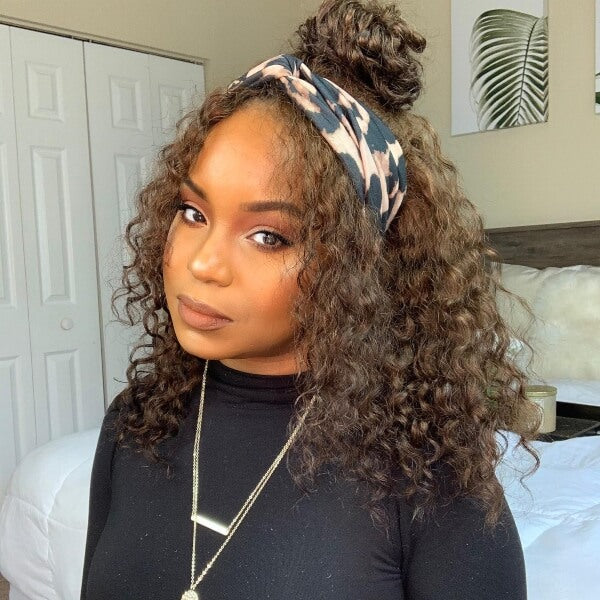 If bohemian looks are your style, this bob has your name all over it! It's a long version of the traditional bob (also called a "lob"). To get the look, separate out two face-framing sections of hair and brush them forward, slide on a headband, and pull the hair at your crown into a messy bun.
12. Flat Twist Halo Bob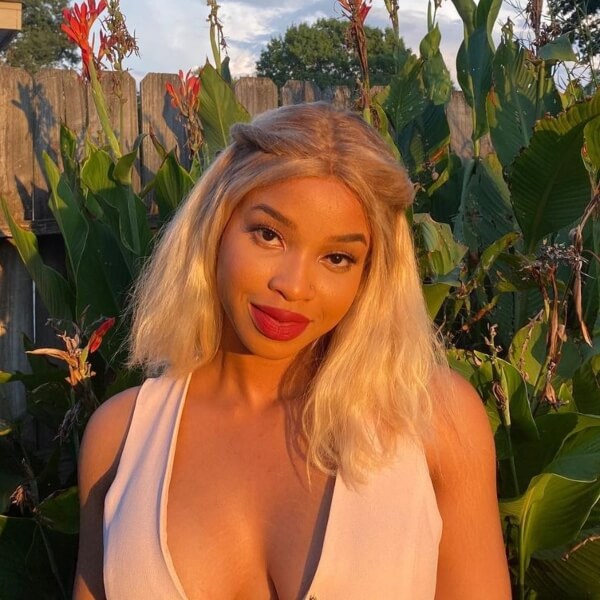 This cute bob is perfect for those summer days when you want to look adorable without spending hours on your hair. It features two flirty side flat twists. You can't go wrong with this look if you want to exude feminine energy.
13. Asymmetrical Bob with Soft Curls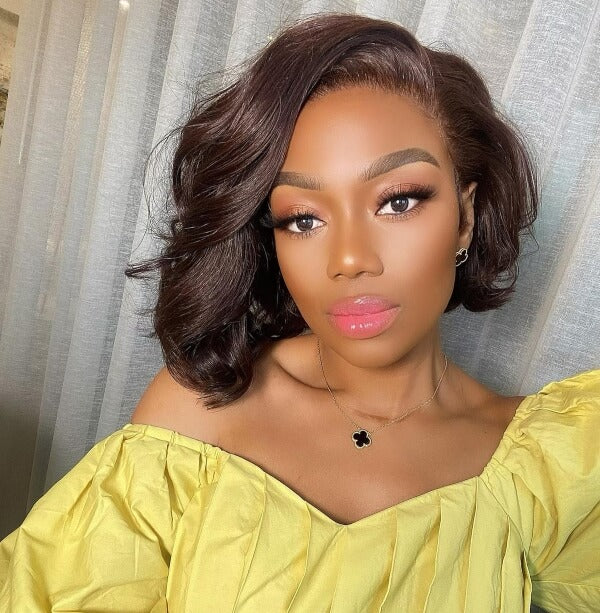 An asymmetrical bob is an uneven cut that leaves one side of your hair longer than the other. It's low-maintenance, effortlessly edgy, and can be done on any hair texture. Pair your asymmetrical cut with some soft, big curls to soften the cut and add some shape to the overall look.
14. Blow-Out Long Bob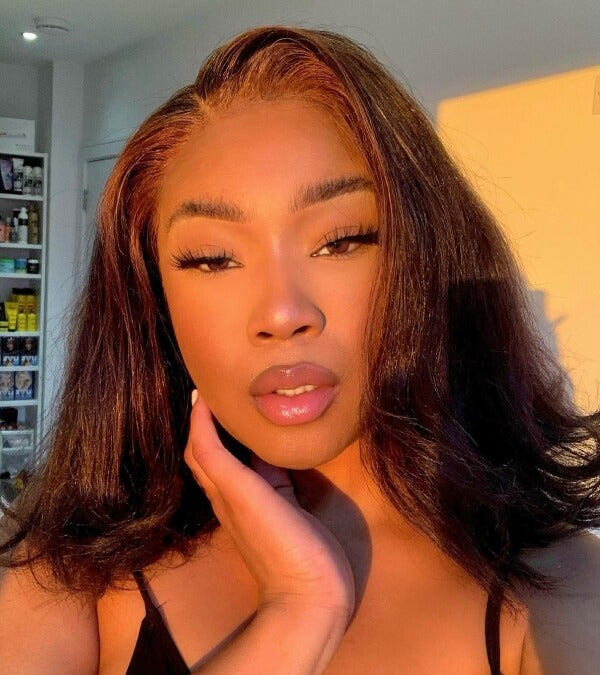 This universally flattering style is smooth but retains plenty of natural-looking texture, shine, and movement. Pair it with an off-center part to camouflage any asymmetry in your facial features and add some flirty playfulness to your 'do. Want to recreate this look? Use a round brush and blowdryer to add some lift at the roots and a soft curl to your ends.
15. Bob with Natural Coils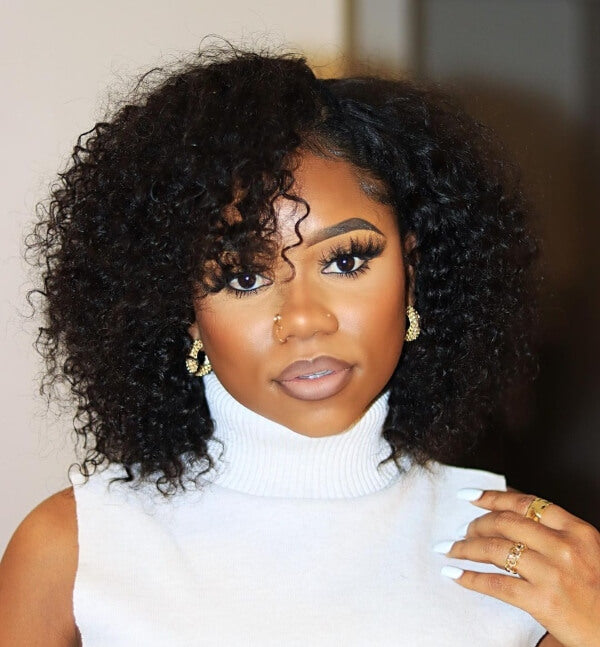 Who said bobs had to be sleek? Pairing a bob with natural curls amps up the look and leaves you with plenty of gorgeous volume. Just make sure you air dry or use a diffuser to keep your curls poppin'.
16. Bob with Big, Voluminous Curls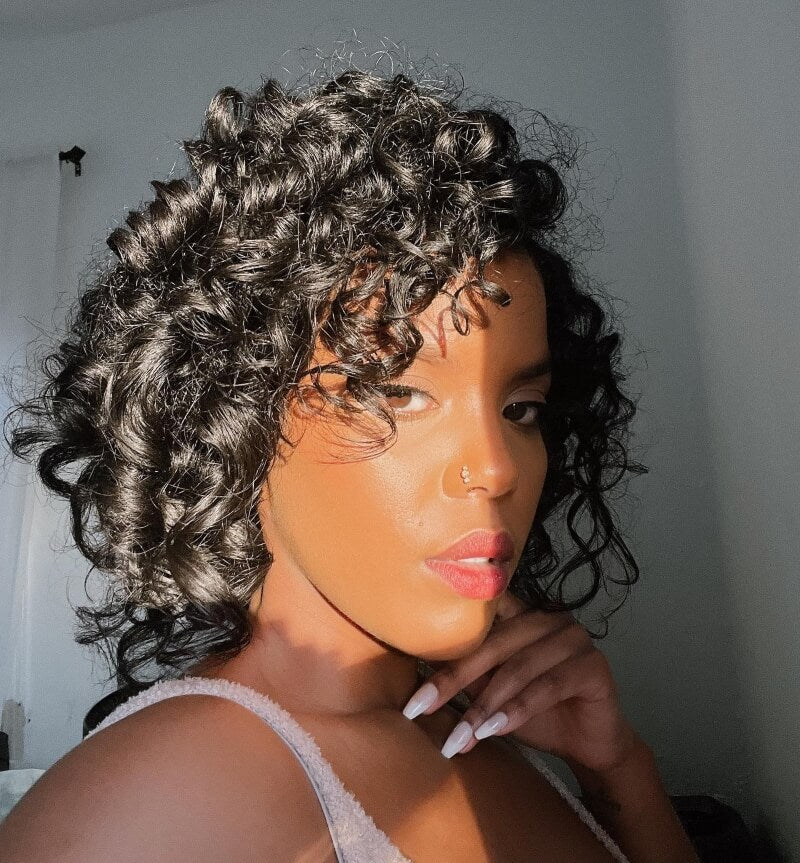 Tired of flat, limp bobs? Luscious curls give your bob a much-needed volume boost and create lots of touchable texture. Wrap your hair around the barrel of a midsized curling iron. Then gently break apart the curls and fluff them up with your hands.
17. Bob with 90s Bumped Ends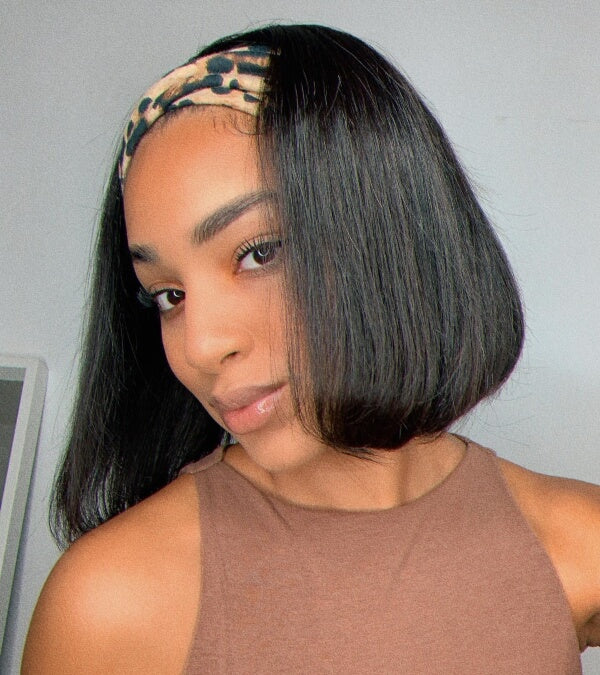 Retro-inspired flipped ends give this classic bob plenty of bouncy volume. Want to give it a try? Use a flat iron or round brush to curl the ends of your hair inwards, towards your face. Add a headband to complete the look and you're ready to face the day looking like a Queen!
18. Chin Length Bob with Pastel Waves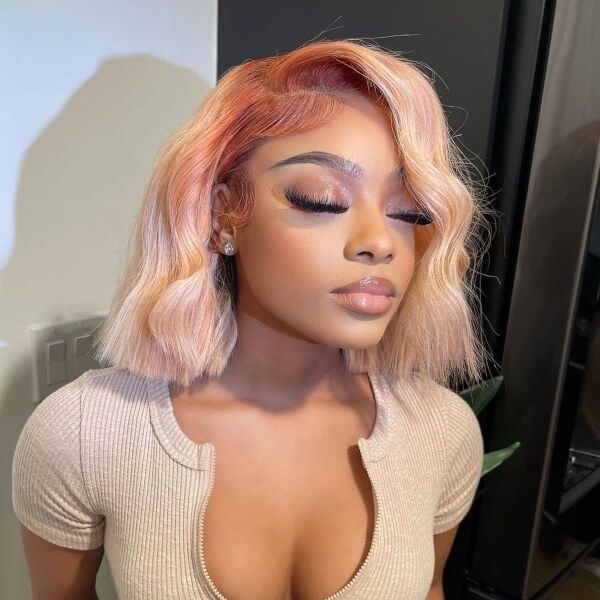 This pastel glam look is perfect for an evening on the town or a night out clubbing with your girls. The blunt ends add a fun edge, while the soft curls add a touch of glam. Pair the style with a deep part to up its sensuality.
19. Kinky Curly Bob Pulled Back with A Headband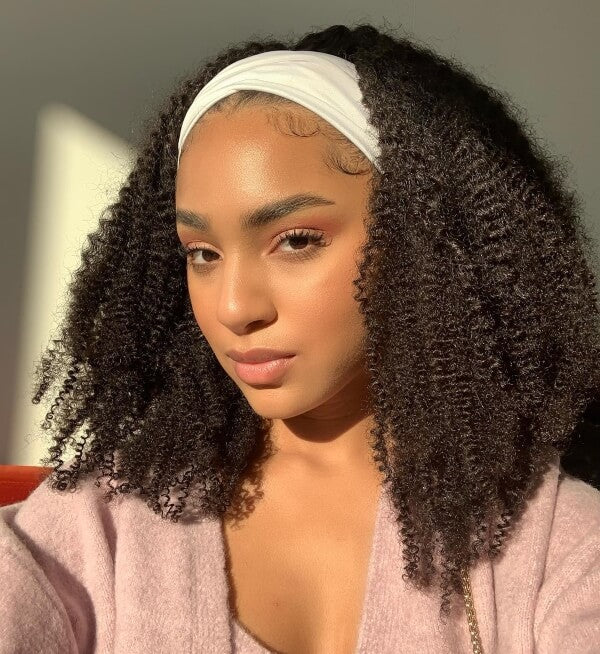 It doesn't get easier than this style! This low-maintenance kinky curly bob keeps your strands out of your face, so it's the perfect choice for anyone who's constantly on the go. All you have to do is brush your hair back and slide on your favorite headband. It's fast, cute, easy, and super versatile.
20. Chic And Short Bob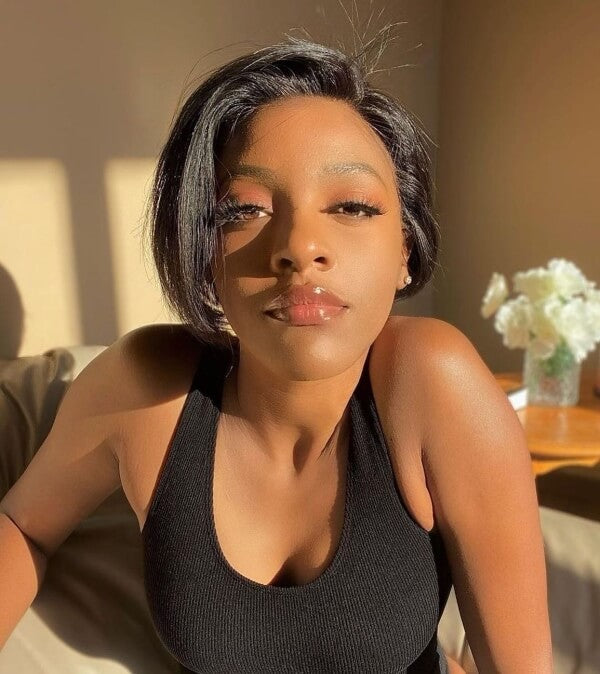 A short bob is the perfect way to highlight a long neck and keep the attention on your most important feature: your face. Not ready to commit to a shorter style? Give yourself a faux-bob by braiding your hair into a loose plait and rolling it upward. Pin the end of the braid up by the nape of your neck and pull out pieces from your shorter upper layers to camouflage the hair at the back.
How to Choose the Right Bob Hairstyle For You
Though all of the styles we've gone over are gorgeous, some are more flattering than others. Want to know which bob is going to look best? Here are some tips you can use to pick the right bob style for you.
Find out your face shape - Choosing the wrong bob for your face type can result in a look that throws off your proportions and leaves your features looking distorted. Here's a quick guide on which bobs work for different face shapes.
Heart

 

- Stay away from shorter cuts, and embrace long layered or textured bobs instead.
Oval

 

- You can choose from pretty much any style, but side-swept and blunt-cut bobs make your features shine.
Round

 

- Lobs and A-line bobs slim down your round features, particularly when paired with an off-center or side part.
Square

 

- Long or asymmetrical bobs help balance out a strong jaw.
Consider your hair texture - Your hair texture will change how your bob lays. Make sure you get your bob cut the way you plan to wear it. If you get your hair cut while it's straight, you might be surprised to see how your bob looks once your curls shrink and your length changes.
Decide on your length - One thing that makes bobs so versatile is that you can wear them at pretty much any length! Whether you want a shoulder-grazing length or a short and sassy 'do, the length you choose makes a huge difference. Harsher features benefit from the softening effects of longer bobs, while short bobs help accentuate more delicate features.
Bangs or no bangs? - Bangs add a chic flair to your bob, but they require plenty of time and maintenance. Not ready for that big of a commitment? The shorter your bangs are, the more time you'll have to spend on upkeep. To keep things easy, opt for longer, more grown-out styles instead.
Get Your Best Bob Haircut
We hope one of the bob hairstyles we've gone over today is precisely what you were looking for to take your look to the next level. The most important thing to remember when styling your bob is to have fun with it! Play around with different styles. Better yet, if you don't want to experiment on your own hair, you can purchase a bob wig. Browse our extensive human hair bob wig collection, and you'll soon find a unit that suits you perfectly!
---