Jet Black vs 1B vs 2 Hair Color: How to Choose
Hair Color: 1 (Jet Black) vs. 1B (Off/Natural Black) vs. 2 (Darkest Brown)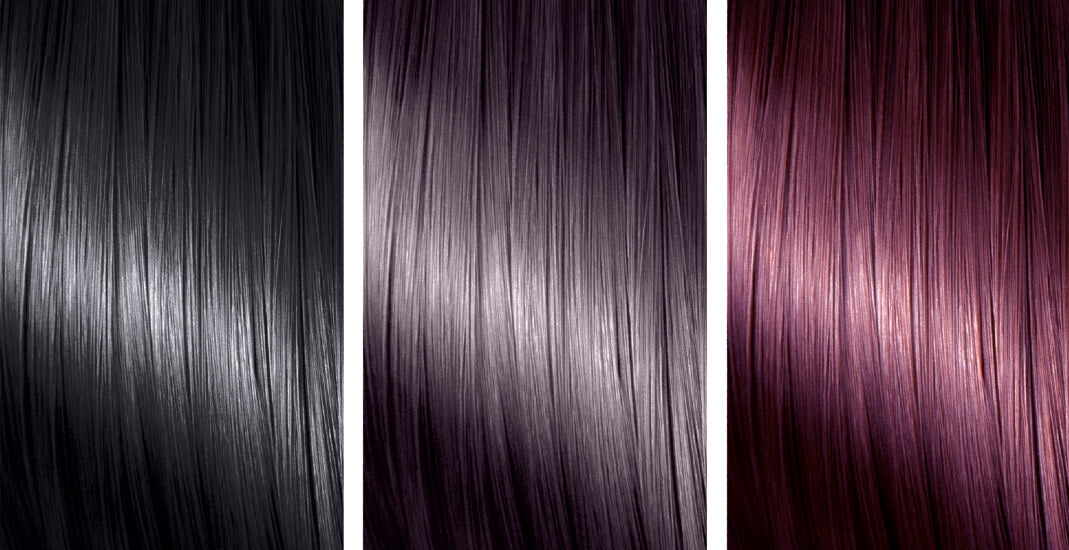 Among the most common extension hair colors are 1, 1B, and 2. At first glance, they may all look the same. But there are some key characteristics that will help you differentiate between the three. If you want to know more about 1, 1B, and 2 hair color, keep on reading! In this article, we'll tell you exactly what makes them different so you can choose the best color for your next wig, braid style, or weave install.
What is 1 Jet Black Hair Color?
Jet black, or 1 hair color, is the deepest, darkest shade of black you can find. It's cool and has subtle blue undertones that create an almost otherworldly effect. Jet black is a rich hue that is usually extremely glossy and is so profoundly dark that it will look unnatural on most people. While black hair is a standard natural hair color, most people have to use dye to get jet black strands.
What is 1B Hair Color?
1B is the second darkest hair color. The B in 1B stands for black, while the 1 means it's the first shade of natural black. 1B is off black and looks much more natural than jet-black strands. It's a softer shade that is the most realistic option for women with naturally black hair.
What is 2 Hair Color?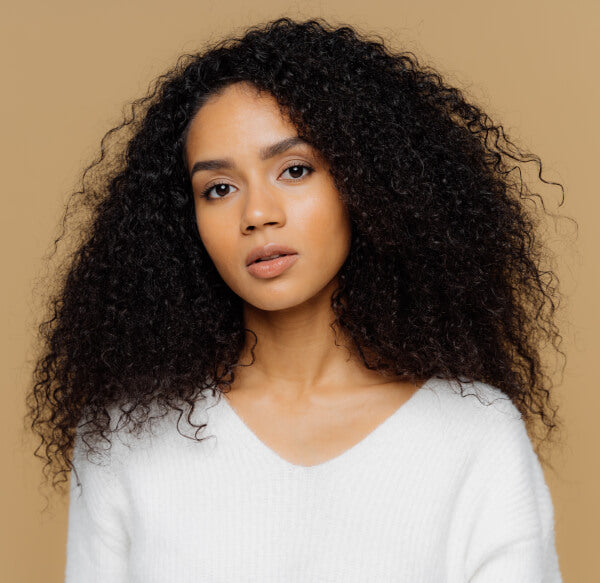 Unlike 1 and 1B, 2 hair color is a shade of dark brown. While it looks black from a distance, up close, you can see the subtle brown hue. It is one of the most natural-looking dark shades and has a warmth not found in true black shades. For many women, 2 hair color will match their natural locks more closely than black or off black hair.
Jet Black vs. 1B Hair Color: The Differences
Although jet black and 1B are both shades of black, there are some slight differences between the two. Here is how to distinguish between jet black and 1B hair color.

● Jet black has cool, blue undertones, while 1B has warmer, brown undertones.
● Jet black is dramatic and may not look natural. On the other hand, 1B is a natural, more subtle shade of black.
● 1B hair is more universally flattering, while jet black will wash out paler complexions.
● Jet black hair is darker than 1B.
● Jet black hair is dyed to create a uniform color, while 1B hair is usually unprocessed.
● 1B human hair has slight variations in color and may include gray or dark brown strands. Alternatively, jet black hair is uniformly colored.
Color 1B vs. 2 Hair Color: The Differences
While it's easy to get 1B and 2 confused because they look so similar, there are a few significant differences between the two. We'll dive into those below.
● Although they look similar from a distance, 1B is a shade of black, while 2 is a deep, dark brown.
● 1B is darker than 2.
● 1B human hair is typically unprocessed, while 2 human hair extensions are usually processed.
● The strands found in 1B hair may include grays and lighter browns, while 2 color hair has usually been dyed to create a uniform color.
How to Choose Between Jet Black, 1B, and 2 Hair Color
When choosing between jet black, 1B, and 2 hair colors, you should keep a few things in mind. Neither color is better than the other, although certain shades may work better if you have a specific look you are trying to achieve. In this section, we'll give you tips on picking which shade will work best for you.
Take your skin, hair, and eye color into consideration
Taking your skin, hair, and eye color into consideration will help you narrow down which shade to purchase. If you want your hair to match your eyebrows, pick 2 or 1B. Jet black will make your eyebrows appear lighter than they already are and look more unnatural by comparison.
Usually, the darker your skin is, the more flattering darker shades of hair will be. Similarly, lighter complexions should stick with off-black to brown hair. However, if you want to create an edgy or attention-grabbing look, you can disregard this rule. While jet black can wash out pale skin tones, it can also create a stunning contrast for people with light eyes.
Compliment your undertones
Your undertones play a prominent role in determining which hair color works best with your skin tone. Typically, cooler complexions should stick with cooler shades like jet black. On the other hand, warm skin tones should stick with warmer colors like 1B, and 2. Wearing the wrong shade can highlight flaws and clash with your skin tone.
Decide on which type of look you want
Pick jet black if you want a dramatic contrast and aren't concerned about your extensions matching your hair color. While jet black can look unnatural, it will give you a more striking color contrast. Choose a softer shade like 2 or 1B if you're going for a more natural look.
Determine if you are going to have leave out
The color of extensions you use is crucial if you're wearing a style that includes a leave out. Using the wrong shade will only highlight the color difference between your hair and your extensions. To get an accurate idea of your hair color, look at your hair under bright sunlight. If your hair still looks black under bright light, opt for 1B hair. Use 2 if your hair appears brown.
Figure out if wig quality is important
The highest quality human hair wigs and extensions are unprocessed, virgin strands. 2 and jet black hair is usually processed to create a uniform color. For the highest possible quality in human hair wigs, stick with 1B. Keep in mind that this is only applicable to human hair wigs and extensions, as all synthetic hair is processed.
Takeaway
Although jet black, 1B, and 2 hair appear similar at first glance, picking the right shade will help you achieve your desired look. We hope this article has helped explain some of the differences between the three and helped you determine which one is right for you. And remember, while there are general guidelines that can help you decide, ultimately, you should pick whichever color makes you happy!

Before you go, be sure to check out our New Clear Lace wig collection – we offer top-quality hair in 1b and 2 shades.
---
3 comments
---
---