Everything You Need To Know About Workplace Hair Discrimination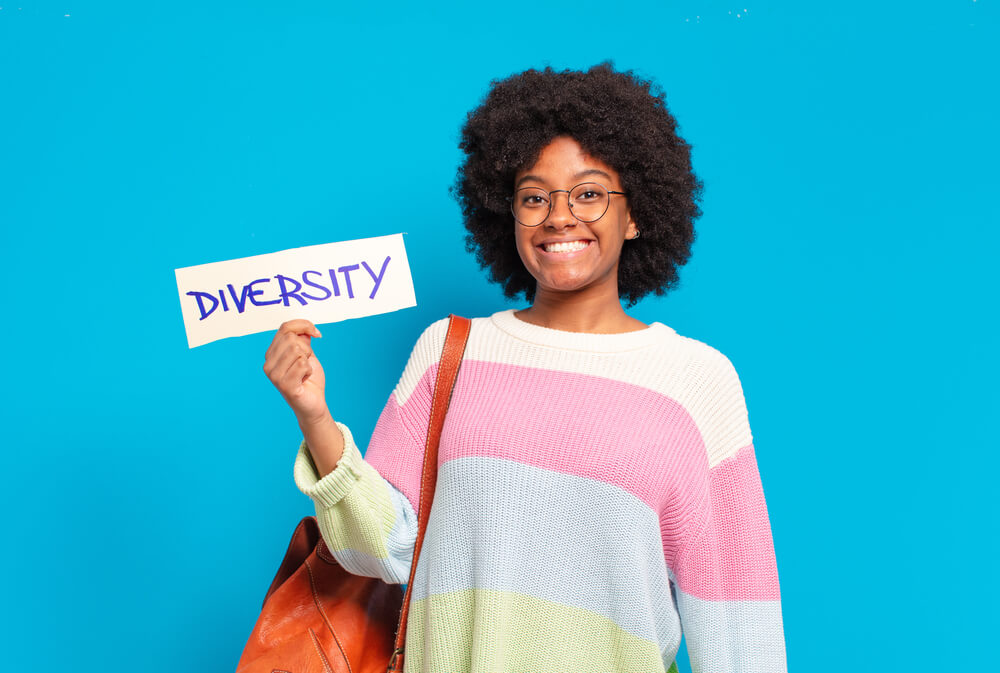 It may seem unimportant, but hair represents a certain kind of pride in one's roots, the ability to make choices regarding one's body, and acts as a symbol of a society's self-esteem.
However, did you know that many black people are still being judged about their hair in America today? Individuals are turned away from school or jobs based on what looks like a simple request, "Our grooming policy does not accept natural hairstyles, Afros, Bantu knots, or locks."
Prohibiting people from wearing natural hairstyles or hair of a particular texture in the workplace is labeled hair discrimination. Some even call it racism.
This article defines hair discrimination and provides examples of what it entails. We ask whether hair discrimination is a form of racism and identify initiatives like the Crown Act, which seeks to deal with this issue. The article also looks at the legal resources available to those discriminated against.
Workplace Hair Discrimination in Numbers
Before we go into the gist of the matter, let's look at some numbers that will give you a bird's eye view regarding the issue of hair discrimination. 
The Importance of Hairstyles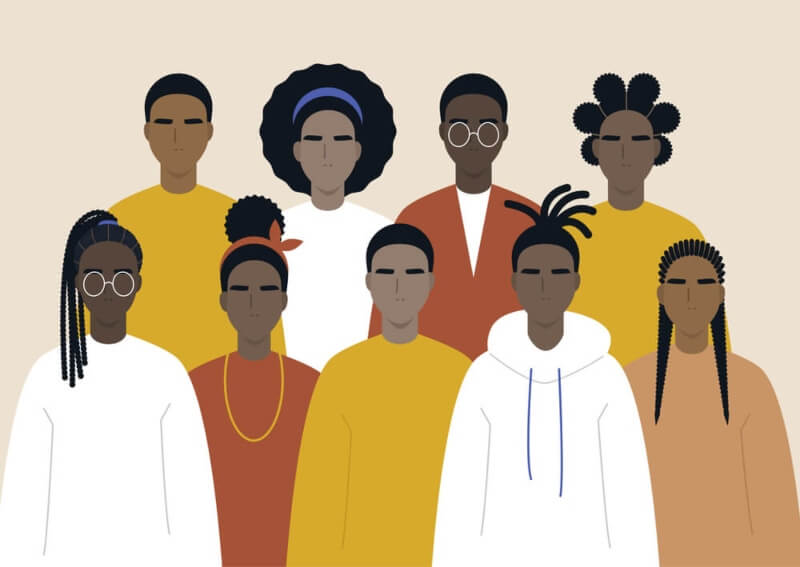 It's just hair; why should we even spend time arguing about it? Well, if it were just hair, nobody would be sending anyone back home to change their hairstyle.
A British Broadcasting Corporation (BBC) report shows the importance of hairstyles in early African civilizations by noting, "Hairstyles could indicate a person's family background, tribe, and social status."
The same report adds, "Just about everything about a person's identity could be learned by looking at the hair."
An article published by the beauty magazine Byrdie.com shows why "It's not just hair." The author writes, "There's always a story tied to the hair that sprouts from our head; it's a journey full of ups, downs, sharp turns, and roadblocks."
From the above, it can be concluded that asking someone to get rid of a specific hairstyle is akin to asking that individual to denounce everything else that goes with the hairstyle, including their culture and view of the world.
What is Hair Discrimination in the Workplace?
Christine Emelone's article published by the news website NationalWorld.com starts by noting that "Understanding the concept of hair discrimination can help respect and value others as well as appreciate people for who they are."
To understand the idea of hair discrimination, let's start by looking at the broader concept of discrimination.
The American Psychological Association defines discrimination as "the unfair or prejudicial treatment of people and groups based on characteristics such as race, gender, age or sexual orientation."
Emelone writes, "The use of offensive words to describe a person's Afro or [touching] textured hair without consent can be classed as hair discrimination."
She adds, "In the worst cases, children have faced disciplinary action in school, and professionals have lost out on work due to styling their hair in natural locks, Afros, and twists."
Why Should We Care About Hair Discrimination?
The international education and advocacy organization working towards ending extreme poverty, Global Citizen, proposes that when people face discrimination based on race, it becomes challenging to meet their full potential.
Is Hair Discrimination Race Discrimination?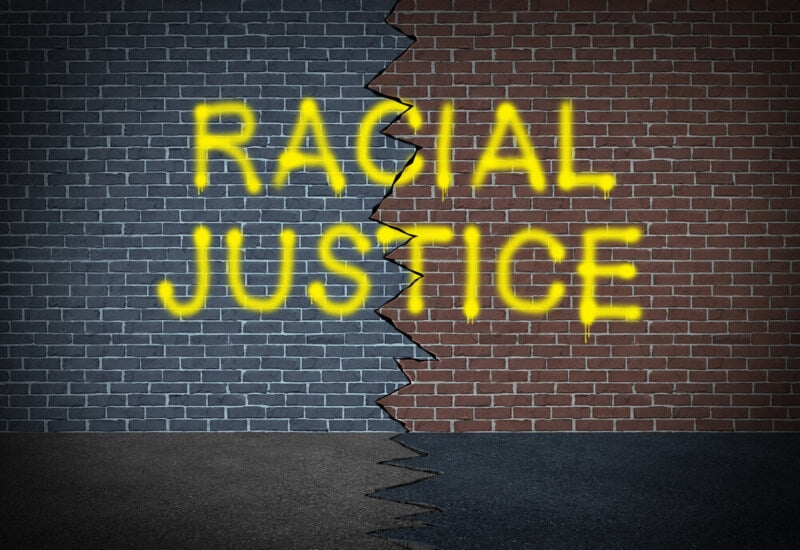 The question as to whether hair discrimination is akin to race discrimination is one put forward by the American Bar Association. Several attempts have been made to answer this question.
The NAACP Legal Defense and Educational Fund, Inc. calls itself "America's premier legal organization fighting for racial justice."
The organization is clear about whether hair discrimination is race discrimination by writing, "Hair discrimination is rooted in systemic racism, and its purpose is to preserve white spaces."
The international education and advocacy organization working towards ending extreme poverty, Global Citizen, agrees that hair discrimination is racist. The organization argues, "Racial injustice can manifest in many different ways, but hair discrimination against Black Americans is often overlooked."
A survey involving 2,000 American women between the ages of 25 to 64 produced results linking hair discrimination to race discrimination.
The survey report states, "When shown two images of the same hairstyle on both Black and White women, the same hairstyle on a White woman was rated 25% higher in 'job readiness' than the exact same hairstyle on a Black woman."
Examples of Hair Discrimination in the Workplace
For people that have never experienced hair discrimination, or discrimination of any sort, it could be a challenge to understand the concept. If this is you, don't worry, we have gathered a few examples to illustrate exactly what it entails.
The NYC Commission on Human Rights lists some examples of hair discrimination: 
Grooming policies barring twists, locs, braids, cornrows, Afros, Bantu knots, or fades commonly linked with Black people.

Grooming policies forcing workers to use methods like chemicals and/or heat to change the texture of their hair so that they can conform to an organization's appearance standards. 

A grooming policy prohibition hair from being longer than a specific length from the scalp, in effect, limiting Afros.
Jeffrey Thornton
Nicquel Terry Ellis and Cheri Mossburg write for CNN. They tell the story of Jeffrey Thornton, who "filed a lawsuit … against Encore Group, LLC, claiming the company denied him employment when he refused to cut his hair, which he wears in locs."
The article states that the hiring manager had informed Thornton that he had to "cut his hair, so it was off the ears, eyes, and shoulders and that the company would not allow him to simply tie his hair back."
The Encore Group later claimed that there was a miscommunication. It's not clear how this case ended.
Brittany Noble
Brittany Noble used to work as a news anchor for a local television station in Jackson, Mississippi before she was fired for filing a complaint related to discrimination in the workplace. She had been told that her natural hair was unprofessional.
Noble is quoted by EBONY magazine, explaining what happened. She says her manager had told her, "Mississippi viewers needed to see a beauty queen."
Chastity Jones
Chastity Jones from Alabama applied for a job at a company called Catastrophe Management Solutions. However, she had to put any celebrations on hold after being offered the job because she was told she needed to cut her dreadlocks before starting work.
Jones was not having any of that, and she took the matter to litigation. Vox.com reports that she claimed that the company was practicing hair discrimination. In contrast, the company argued that "its decision was merely a grooming policy unrelated to race."
Catastrophe Management Solutions won the case with a federal appeals court judge saying, "banning dreadlocks in the workplace does not constitute discrimination."
Effects of Hair Discrimination
According to PBS News Hour Presenter, Yamiche Alcindor, hair discrimination can make individuals "openly worry about being judged if they wear their hair naturally curly."
Participating in Alcindor's program, hairdresser Thobe Mak tells the story of the apprehension faced by her clients.
She says, "A lot of times, when we talk to our clients who are in the corporate setting, most of the conversations are along the lines of: I'm in a predominantly non-Black environment, so I can't go in looking like my hair is not being taken care of, because there seems to be that assumption or that bias that, if you have natural hair, you're not taking care of it."
A short film produced by Dove, the American personal care brand, raises awareness about the effects of the discrimination faced by black girls and women. Check out the film below:
Efforts to Outlaw Hair Discrimination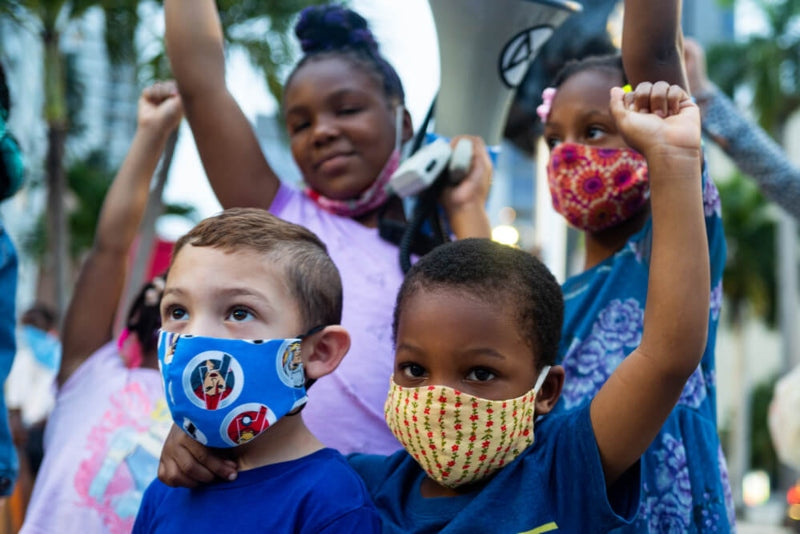 Even though great strides have been made in the United States to outlaw hair discrimination, several studies have found that it is still legal to discriminate against an individual based on hair.
An attempt to pass a bill banning discrimination against natural hairstyles introduced by the House Democrats failed to pass in March 2022. This means that legal recourse is only available to those living in states that have passed the CROWN Act (Create a Respectful and Open World for Natural Hair), which is an initiative that seeks to make discrimination in schools and the workplace illegal. By the end of 2021, 14 states had passed the bill.
Sometimes employers may have a genuine concern for health and safety. In such cases, The NYC Commission on Human Rights advises that employers resort to other measures before imposing bans or restricting employees from wearing certain hairstyles.
Employers can adopt measures like head coverings, hairnets, hair ties, or other safety equipment that can accommodate different hairstyles and textures.
---